In the Libyan city of Benghazi, which at one time had the status of the capital of the "Arab spring" in Libya, another terrorist act occurred. According to local media reports, the terrorists blew up two mined cars at short intervals.
According to the latest data, at least 33 people became victims of a terrorist attack. Over 70 injured and injuries of varying severity.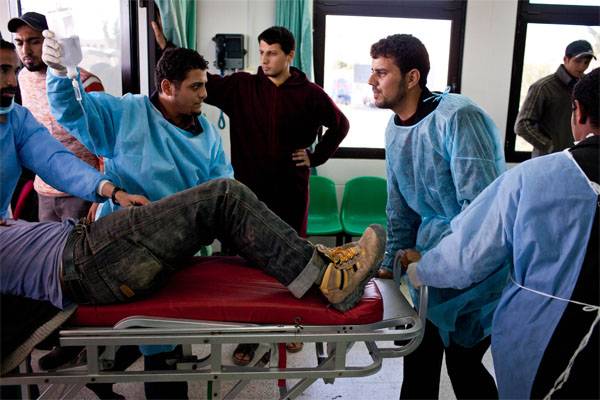 It is reported that the first car was blown up by terrorists in the immediate vicinity of the mosque in the city center. The explosion occurred at a time when dozens of people left the building of the mosque after the evening prayer. The second explosion with an interval of approximately 10 minutes boomed on the same street when emergency services and police cars began to gather at the site of the first terrorist act.
The second explosion resulted in the death, including of several wounded as a result of the first explosion - during their loading into the ambulance.
At the moment, it is reported that at least 8 people are in extremely serious condition.
Recall that Libya began to face constant manifestations of terrorist activity after the "democratization" declared by the NATO countries. After the "victory of democracy", the attacks and internecine conflicts claimed tens of thousands of lives in a country that was once one of the most stable and economically successful in Africa.