In the Republic of Buryatia, law enforcement agencies detained two accomplices in an attack on a school in Ulan-Ude. Recall that the attack on the school (school №5 microdistrict Sosnovy Bor) was carried out by students of the same school 19 January. The schoolboy threw an incendiary bottle into the office, and then attacked the teacher and students of the 7 class. As a result, seven people were injured and injured, including the teacher and the attacker himself.
Press office
Investigative Committee of the Russian Federation
gives a comment about the detention in a previously initiated criminal case:
After the interrogation of the accused, witnesses, victims and other investigative actions, it was established that the attacker committed the crime in complicity with his classmates, one of whom was 15 years old, the second was 14 years old. They shared the mood of the accused, knew about his plans, helped to make an incendiary bottle, made sure that the teacher was in the classroom, and then watched the environment in order to warn about the danger of detecting their criminal intentions.

Two accomplices arrested. They have already been charged, and the investigation is petitioning the court to elect a measure of restraint in the form of remand in custody against the defendants.

The investigation of the criminal case continues.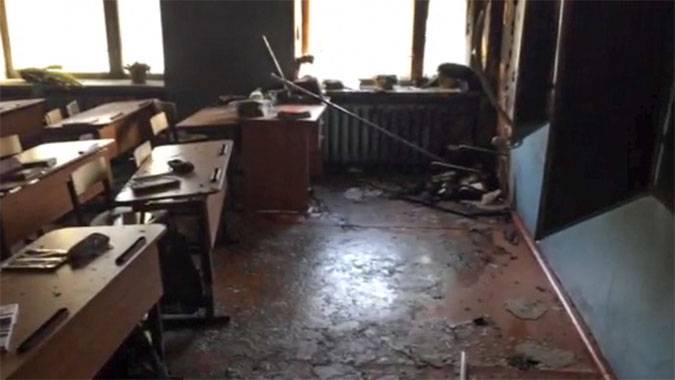 It is known that in Ulan-Ude there works a commission of the apparatus of the children's ombudsman, Anna Kuznetsova, trying to understand the motives of the incident.