The world's first all-aluminum aircraft engine was able to create the designers of the Novosibirsk State Technical University. Even those parts that are subjected to the highest loads are made of aluminum: the crankshaft, sleeves and flywheel.
The use of aluminum instead of steel made it possible to reduce the weight of the engine by 40 – 50% compared to traditional engines of similar power. When equipped, it will weigh at least 200 kg, while the weight of the predecessor, the M-14P engine, will be at least 250 kg.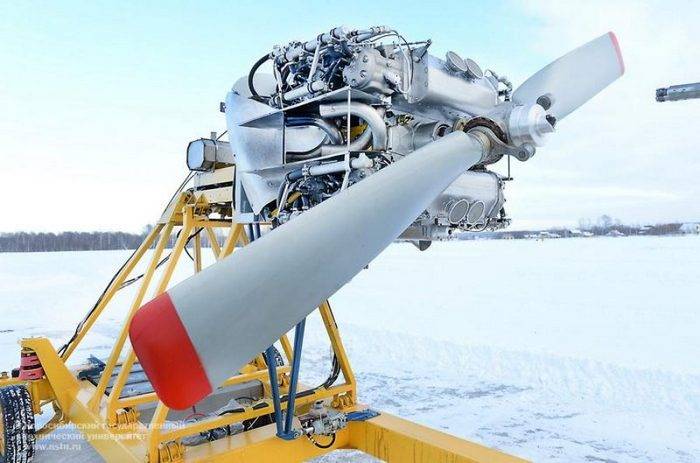 At the same time, the power of the new engine increased by 40 horsepower - to 400 horsepower, and fuel consumption decreased by about 15%.
Aluminum has already been used in
aviation
and automotive engines, but high-load parts are still made of steel. Scientists managed to replace them with aluminum ones using a special technology of plasma electrolytic oxidation (PEO), created at the Institute of Inorganic Chemistry of the SB RAS.
The new engine is planned to be installed on the YAK-52 aircraft, which are used as training aircraft in DOSAAF schools, as well as private and commercial aircraft.
Ground tests of the engine were successfully performed at the Mochishche airfield near Novosibirsk 19 on January 2018. Now the creators will test the declared engine life, which is not less than that of steel motors - 2 000 hours. After that, the engine will be installed on the Yak-52, and its flight tests will begin.
The engine will use regular AI-95 gasoline. Also, it will be installed autonomous heating system. It is assumed that in serial production the engine will be half the price of modern analogues.