The former commander-in-chief of the Russian Aerospace Forces, Viktor Bondarev, who is today the head of the committee of the Federation Council for Defense and Security, said that an existing air defense system could be created on the basis of
weapon
5-th generation. The conversation turned to the modernization of the Triumph C-400 anti-aircraft missile system. The statement of the senator leads information service
RIA News
:
C-400 in technical characteristics exceeds Western counterparts. It recognizes the threat at a greater distance, instantly strikes the target, and is practically beyond the power of all possible means of enemy EW. At the same time, these anti-aircraft missile systems have a huge modernization potential. I think on their base will be created the fifth generation of weapons.
At the same time, the ex-commander-in-chief of the VKS did not mention the C-500 air defense system being created, which is attributed specifically to the new generation of air defense missile defense systems.
He named Colonel-General Bondarev and potential buyers of the C-400 air defense system from Russia. According to him, such countries today include Iraq, Egypt, as well as Sudan and Syria. Viktor Bondarev noted that countries that see a threat to their security from the side of terrorists and the NATO block are interested in buying C-400.
From the statement of Bondarev on the acquisition by Turkey of the Russian C-400:
(Turkey) chose to jeopardize its relations with the NATO leadership, giving priority to strengthening its defense capability.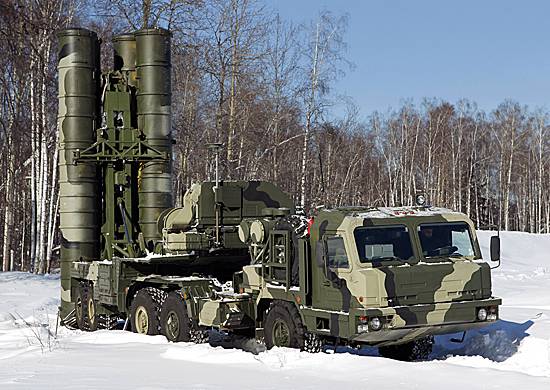 Further, the general added that arms exports remain an important component of the country's economy, but this does not mean that Russia should sell the same C-400 to anyone who wants it.