Russia can create a new reusable single-stage launch vehicle "Korona", said Sergey Molchanov, deputy general designer of the Makeyev Center.
In the project "Crown" is proposed to abandon the gradual transition to reusable means of breeding. According to Molchanov, instead, the designers intend to develop a single-stage, fully reusable carrier, without intermediate stages, which only lengthen the transition time to reusable systems and make them more expensive.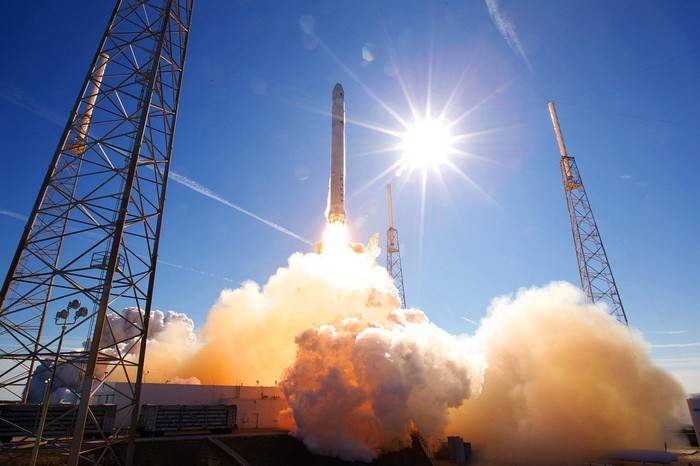 The Crown will be a reusable, single-stage, vertical take-off and landing design, equipped with take-off and shock absorbers. The most energy-intensive elements in the rocket systems can be used at least 25 times, and the total resource of the rocket will be at least one hundred flights.
- declared Molchanov
A specific feature of the Korona rocket will be the possibility of using a whole range of multi-launch launch systems, in which landing fuel is spent on launching a satellite and returning fuel is delivered by a carrier tanker.
The engine is considered to be an external expansion power unit with a modular combustion chamber operating on environmentally friendly fuel, kerosene and liquefied oxygen.
The main structural material is carbon fiber, ceramic tiles are used in thermal protection, RIA reports
News