German company Rheinmetall has successfully tested a new active system
tank
protection, which, according to the developers, does not pose a danger to armored vehicles and infantry located next to the protected machine. According to Breaking Defense, it was possible to make the system safe thanks to the technology of close interception, in which a flying missile is destroyed close to the tank.
The new system is called ADS. It consists of sensors for the early detection of ammunition, electronic-optical systems for confirming the approach of rockets and shells, a computer system and devices for shooting off striking elements.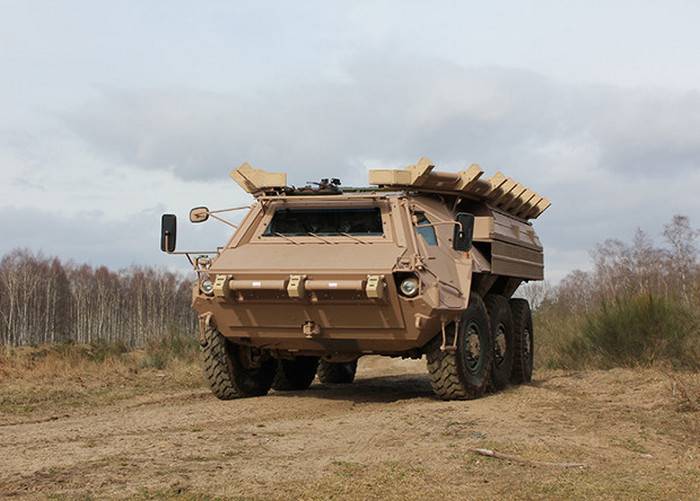 Fuchs armored personnel carrier with ADS system
The principle of operation of ADS is relatively simple. At some distance from the protected machine, early detection sensors "detect" the approaching ammunition. The system takes him to support, determines the flight path and calculates the approximate place in which he can get. Then, close to the armored ammunition, electro-optical systems are detected.
Shooting systems for striking elements are activated just before the ammunition touches the armor. In Rheinmetall claim that the striking elements in this case, fly a short distance from the armored vehicles, where there is no infantry and other armored vehicles. At the same time, even undermining the flying ammunition will not damage the machine, since there will be no direct contact with the armor.
The new active protection system can be installed not only on the tank, but also on any other type of armored vehicles. ADS tests were carried out on the Leopard II main battle tank and the Fuchs wheeled armored personnel carrier. The checks are successful. Other details about the future system are not specified, reports "N + 1"