The PLA Navy Northern Fleet has adopted a new electronic warfare aircraft based on the H-6 bomber (a modified copy of the Soviet Tu-16). As writes Asia Times, adopted the aircraft received the designation H-6G; they were assigned to the PLA Navy Base in Zhanjiang in Guangdong Province.
H-6G received suspension containers with electronic warfare systems. Technical details about the suppression systems installed on the aircraft are not disclosed. It is only known that the equipment in outboard containers is unified with similar systems of electronic warfare aircraft based on J-15 carrier-based fighters.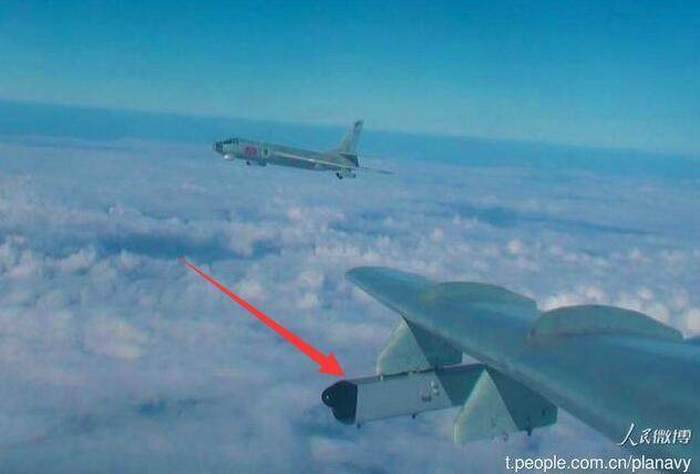 It should be noted that up to now, PLA under the designation H-6G were armed with guidance and adjustment of cruise missiles. They were developed on the basis of H-6 and adopted in the 1990-ies. As noted by the Asia Times, these aircraft were converted into new aircraft of electronic warfare.
As part of the armed forces, electronic warfare aircraft must perform several tasks. Among them - the formulation of interference to enemy communication systems, the suppression of radar stations and weapons guidance systems, as well as the detection of radar and transmitting antennas. Aircraft electronic warfare can, for example, "hide" the movement of troops, suppressing enemy detection systems, reports "N + 1"