American financial and political speculator George Soros, who calls himself an investor and patron of the arts, spoke about the future of the European Union and the Russian Federation. In an interview with a British newspaper
Financial Times
Soros said that the European Union is on the verge of collapse. At the same time, Soros, whom it is difficult to suspect of love for Russia, said that Russia is a reviving country based on rallying the nation.
At the same time, the "investor" and "financier" announced that his fund "is under constant attack from Putin." Soros makes it clear that he is afraid of the strengthening of Russia on the world stage. The American swindler reflects on the fact that more and more people are talking about Russia today in the international media, which gives Russia itself the chance to consolidate society on the basis of the revival of national identity.
Surprisingly, for the first time in many years Soros does not say that "the days of the Russian economy are numbered". On the contrary, Soros points to the problems of the West, in particular the European Union, stating that the EU has enough budgetary funds, but not enough consolidation of efforts and a single vector of development.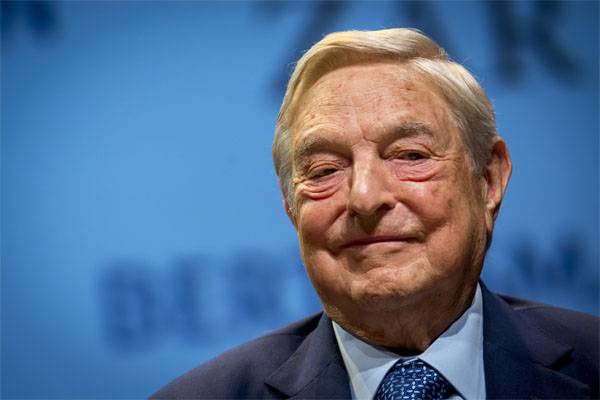 The media commented on the statements of Soros about Russia. Some experts believe that such rhetoric against the Russian Federation on the part of Russia's ardent opponent is the actual recognition of Soros's defeat. Others are sure that Soros is still up to something, and therefore tries to hide behind statements that are not characteristic of himself.