The deputy of the Argentine Parliament Guillermo Carmona asked the President of the Republic, Mauricio Macri, to discuss with the Russian leader the continued participation of the Russian Federation in the search for the missing San Juan submarine, reports
TASS
.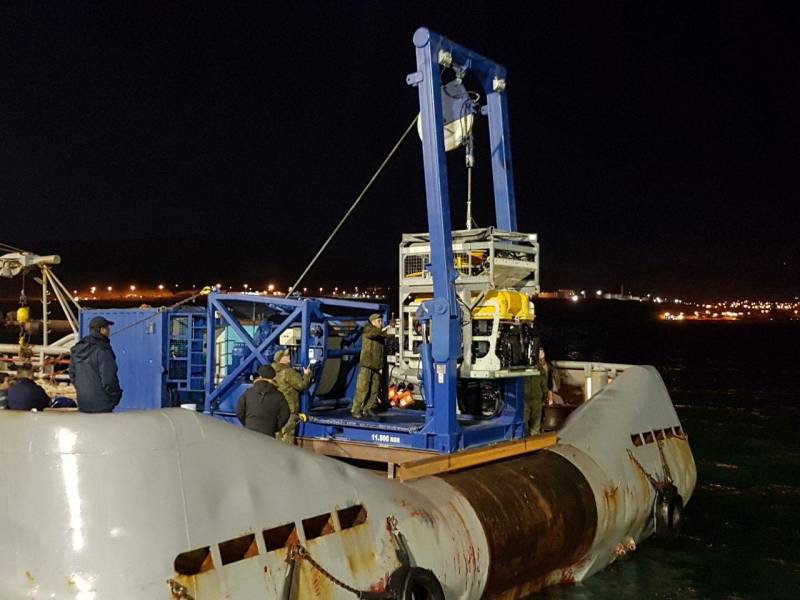 Carmona sent Macri a letter in which he asked "during an official visit to the Russian Federation to include in the agenda of negotiations with President Vladimir Putin a request that this country continue to assist in the search and rescue operation of the San Juan submarine."
The deputy also "expressed general concern over the apparent reduction in the number of courts" involved in the operation, the parliamentarian's website says.
Earlier, the representative of the Argentine Navy Enrique Balbi said that "the deadlines for the participation of Russian specialists and the oceanographic vessel Yantar in the search have not been announced yet." At the same time, the officer acknowledged that he could not help forever. Against the background of rumors about the imminent recall of Russians, relatives of the San Juan crew members prepared a letter in which they asked the leadership of the Russian Federation to continue participating in the operation.
On Monday, the president of Argentina arrived in Moscow, on Tuesday he will hold talks with Vladimir Putin.
Recall, the San Juan diesel-electric submarines, on board of which at the time of its exit from the Argentine port of Ushuaia were a crew member 44, stopped communicating on November 15 communications.