The possibility of operating the newest multi-purpose helicopters Mi-171А2 in conditions of extremely low temperatures has been confirmed in Yakutia, Russian Helicopters holding reported.
Holding Helicopters of Russia (part of Rostec State Corporation) confirmed the ability to operate the latest Mi-171А2 multi-purpose helicopters in difficult climatic conditions at ambient temperatures up to —50 degrees. The performance of the main systems and on-board equipment was proved in Yakutia.
- the report says.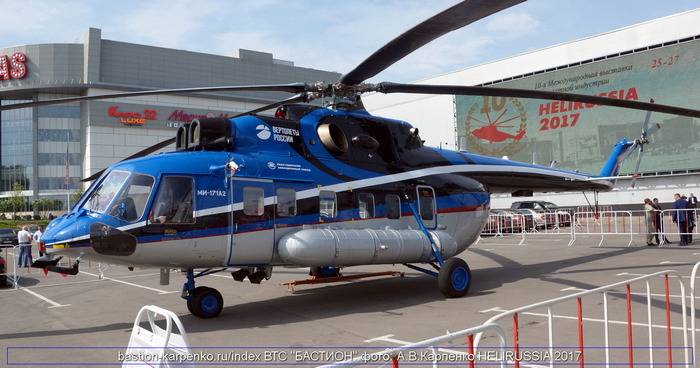 The press service notes that two Mi-171А2 helicopters developed by the Mil Moscow Helicopter Plant (MVZ) carried out eight ground races (involving the operation of engines off the ground) and 36 flights using special programs.
Despite the fact that the air temperature dropped to —60 degrees, all the systems and on-board equipment of the helicopters worked properly, confirming the possibility of reliable operation of the Mi-171А2 in the most severe climatic conditions
"It was informed.
According to Andrei Boginsky, Director General of the Russian Helicopters holding company, who are quoted by the press office, the confirmation of the possibility of using the Mi-171А2 at extremely low temperatures was quite expected, since "Mi-8 / 17 helicopters have earned the reputation of unpretentious and efficient machines that are not afraid of harsh conditions. "