The Afghan television channel TOLO News reports that after the attack on the Intercontinental Hotel in Kabul (several dozens of people became victims of the terrorist attack, seven of them are citizens of Ukraine), the militants' activity has not decreased. With reference to the Ministry of Internal Affairs of Afghanistan, it is reported that terrorists carried out an attack on the vehicle of the United Nations mission.
As a result of the attack, one person died, two were taken hostage. According to the latest data, the driver of the car was killed, and the employee of the UN mission and her son were abducted.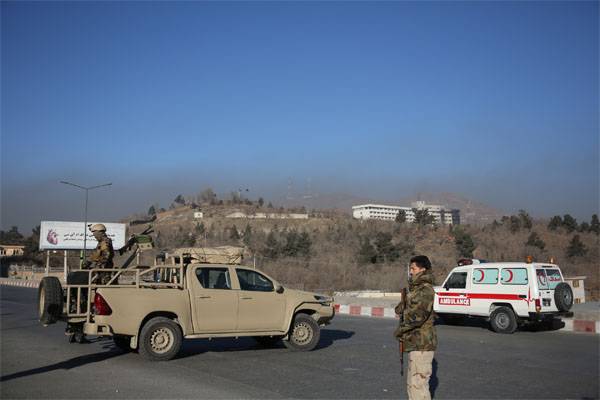 Law enforcement officials said the attack happened around 6: 00 "in the area of ​​responsibility of the 17-th Kabul police station." This is a protected area, which is not so easy to get. However, for militants, "increased security" did not become an obstacle.
So far, no terrorist group has claimed responsibility for the attack on the UN car. The militants have also not put forward any requirements in connection with the seizure of people hostage (at the moment).