In Syria, the new Kamaz and Urals began to meet more and more, however, no one is going to refuse to the GAZ-3308 vehicles checked by the war either, writes
Rossiyskaya Gazeta
.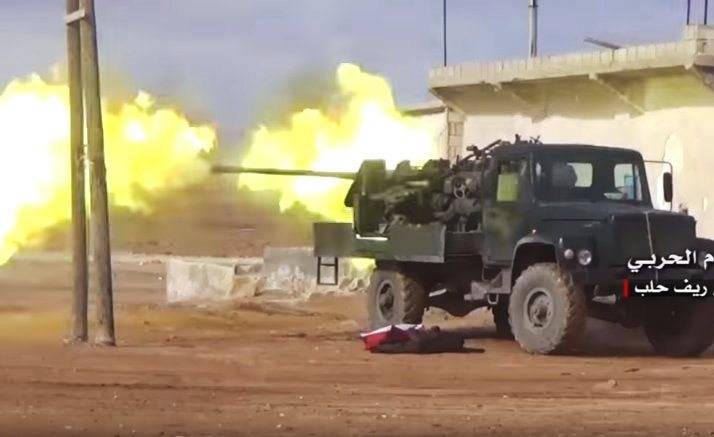 Russian Sadko trucks in Syria have become as familiar as
Tanks
T-72 and infantry fighting vehicles BMP-1.
At the beginning of the armed conflict, GAZ-3308 was used mainly for the transfer of manpower, transportation of ammunition and transportation of light artillery. "At present, the Zu-23-2 anti-aircraft cannons, twin and quad 14,5-mm KPV machine guns, demining systems UR-83P, as well as local types of multiple-launch volley fire systems are installed on Sadko," the article says.
In the ongoing battles with radicals in areas of southern Aleppo, government forces use a Sadko vehicle armed with a C-57 X-gun.
Despite its age, this tool has a fairly high performance. For example, from it it is possible to hit small targets at a distance of 4 km. The initial velocity of the projectile weighing 3 kg reaches 1000 m / s. The rate of fire is up to 120 shots per minute.
According to the author, "for the installation of such an instrument, a heavier chassis is preferable, however, apparently, GAZ-3308 Sadko copes well with its new combat role."