The Turkish army has extended its military operation against the armed YPG units to the north of Iraq. At night, for several hours, Turkish military aircraft attacked areas controlled by US-backed Kurdish armed units.
The General Staff of the Turkish Armed Forces reports that the aircraft of the Turkish Air Force attacked the positions of terrorists (this is how Ankara calls Kurdish troops in northern Iraq and Syria) in the area of ​​Zap, located near the Turkish border.
It is stated that the operation in the said area was a response to the shelling of Turkish territory from Iraqi Kurdistan, as well as to the statements of the leaders of the Kurdish armed groups that they would contribute to the displacement of the war in Turkey itself.
De jure, Turkey is conducting an operation against the militant wing of the Kurdistan Workers' Party, which is recognized as a terrorist organization not only by Turkey, but also by the United States and the EU.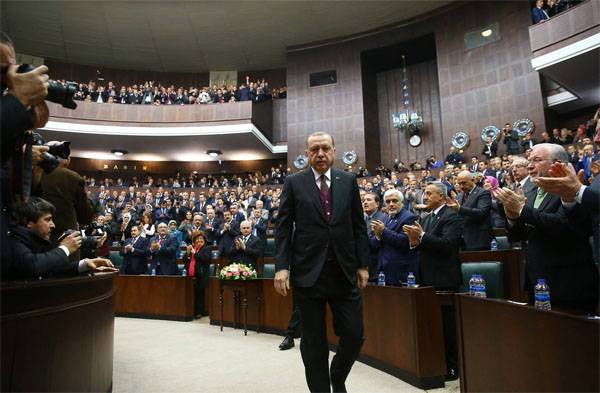 Against this background, the command of the so-called Syrian Democratic Forces (SDS) appealed to Moscow and Brussels to take a "clear position on the Turkish military operation in Afrin." At the same time, Turkish President Erdogan announced the condition for termination of the operation.
Erdogan:
We are determined. The operation will end when we confront the terrorists. We reported this to our friends in Russia, as well as to other representatives of the coalition.
At the same time, Erdogan criticized the call of the US State Department to stop the operation "Olive Branch". Erdogan:
I ask you: in Afghanistan, in Iraq, the terms of your operations have expired? But you're still there. It is not a matter of calculation (terms) mathematically. We will curtail the operation when we achieve success at the southern borders.