American analyst Samuel Bendet from CNA (Center for Naval Analyzes) called the "Companion" robotic system being developed by Kalashnikov not mature enough, reports
Lenta.ru report
with reference to The National Interest.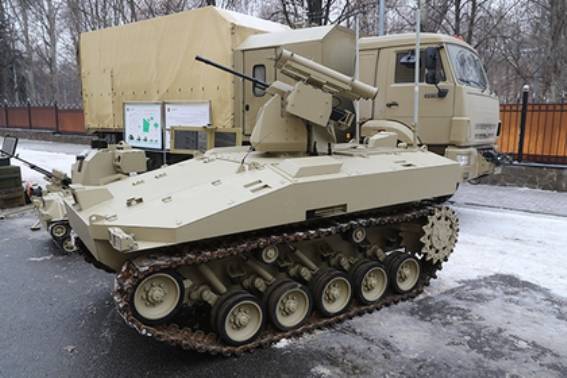 For this reason, in the near future, Russia will not be able to export new
weapon
, the expert said.
In the end, the Russians did not adopt their (new combat system) their own weapons, because the technology is not yet mature enough to talk about reliable exports,
he believes.
Bendet noted that the "Companion" is "an example of weapons that they are going to equip the Russian army with in the future." Such complexes, in his opinion, in conjunction with the drones will be useful for the protection of the northern and eastern borders of Russia.
Thus, the expert commented on the TASS report, which stated that Russia, in conditions as close as possible to the fighting ones, had tested the "Companion" system.
Earlier, the analyst said that the Russian development of military UAVs lagged behind similar foreign ones, but the country occupies a leading position in electronic warfare systems.
Help publication: "Armored tracked vehicle" Companion "is designed for reconnaissance and retransmission, patrolling and protection of territories and objects, demining and lining. The mass of the complex does not exceed 7 tons, speed - up to 40 kilometers per hour, radius of action - up to 10 km. The platform allows for the installation of 7,62 and 12,7 mm machine guns, AG-17-type grenade launchers, 30 mm mm and eight anti-tank guided missiles of the Cornet-EM type. The armored vehicle can work in conjunction with UAVs. "