Russian Defense Minister Sergei Shoigu announced the preparation of a plan for cooperation in the military sphere and joint exercises with Vietnam for the next three years, it is calculated that the plan will be signed in the near future, according to the Department of Information and Mass Communications of the Russian Defense Ministry
Shoigu noted that earlier on Tuesday, at a meeting with Vietnamese Defense Minister Ngo Suan Lit, the steps that need to be taken to implement the accords between the two countries were discussed.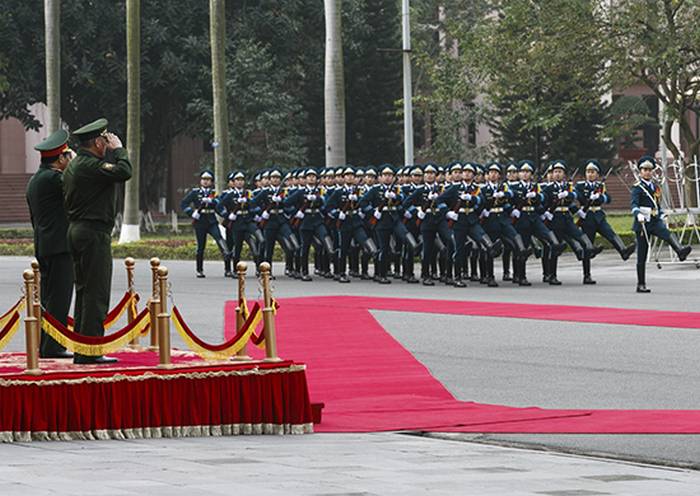 We have prepared a plan for the next three years, from 2018 to 2020, a plan for our cooperation in the military sphere, a plan for holding joint events, meetings, exercises
- said Shoigu.
Later, at a meeting with the Secretary General of the Central Committee of the Vietnamese Communist Party, Nguyen Phu Chong Shoigu said that "we hope that this plan will be signed soon."
According to Shoigu, the plan provides for a large number of exercises at various levels, meetings and other joint activities.
Shoigu also noted that Russia and Vietnam have a great joint combat experience, which must be used and multiplied.
According to him, Russia and Vietnam are "countries that for many decades have confirmed and proved mutual friendship and respect."
The partnership between Russia and Vietnam, said Shoigu, is aimed at ensuring the defense capabilities of the two states, this
historical
experience to be passed on to future generations.