The Ministry of Defense of the Russian Federation will receive for armament a set of radio communications, navigation and radio suppression "Stilet", according to
News
.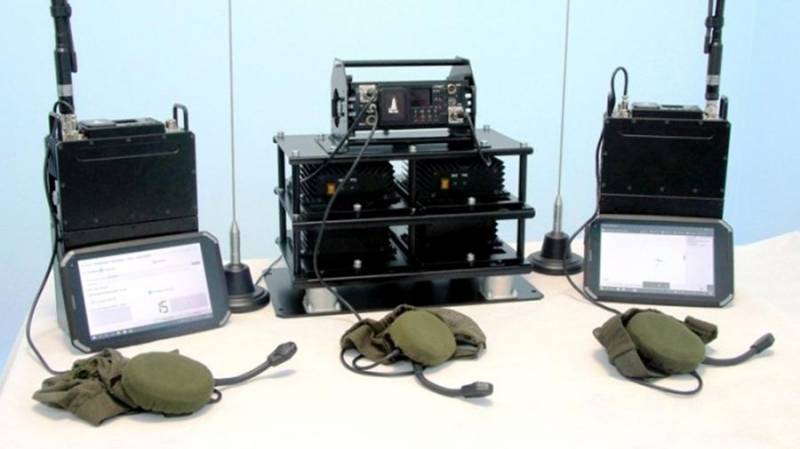 "The system allows you to create secure communication channels, as well as narrow, powerful interference. It provides complete secrecy of radio communications and reliable data transfer, even if the enemy completely drowned out the entire range of operating frequencies, "the newspaper writes.
The complex is being tested at the International Mine Action Center of the Armed Forces of the Russian Federation, including in Syria. The developer and manufacturer of the novelty is Rusprom JSC.
According to the information, "the kit includes stationary portable and portable radio stations operating in the HF and VHF bands that can be used as repeaters." Inside the protected information infrastructure created by the complex, "one can talk without fear of wiretapping, exchange text messages, transfer documents and images". Such a radio network cannot be silenced by electronic warfare or hacked.
A high level of security and noise immunity is achieved thanks to a special mode of information transmission: "a broadband signal with continuous frequency tuning is used, with a combination of analog and digital processing and data encryption," the article says.
With the help of satellite navigation systems GLONASS / GPS Stilet can also solve navigation problems.
In addition, the complex includes a channel lock control radio-explosion devices. It is used to suppress radio channels and cellular communications.
Military expert Oleg Zheltonozhko:
As the experience of recent armed conflicts shows, the importance of communication is growing every year. Commanders, provided with modern types of communications, respond flexibly and in a timely manner to any changes in the situation, which means that they successfully fight. Taking into account the Syrian experience, there has been a tendency to create complexes for the continuous exchange of information - from the tactical level to the operational level. To implement this concept, the military needs well-protected, universal communication systems that implement innovative technical solutions. Russian manufacturers are able to create communications with acceptable technical characteristics for military. And in this market is a serious competition. The most promising technologies and innovative solutions are being applied in the Russian promising means of communication today. It uses modern electronic components and software of domestic production.