The SSA and the Turkish army continue to attack Kurdish positions in Aleppo. The CAA, with the help of the Russian Aerospace Force, advanced in Hama and Idlib. Reports about it
FAN
with reference to Syrian sources.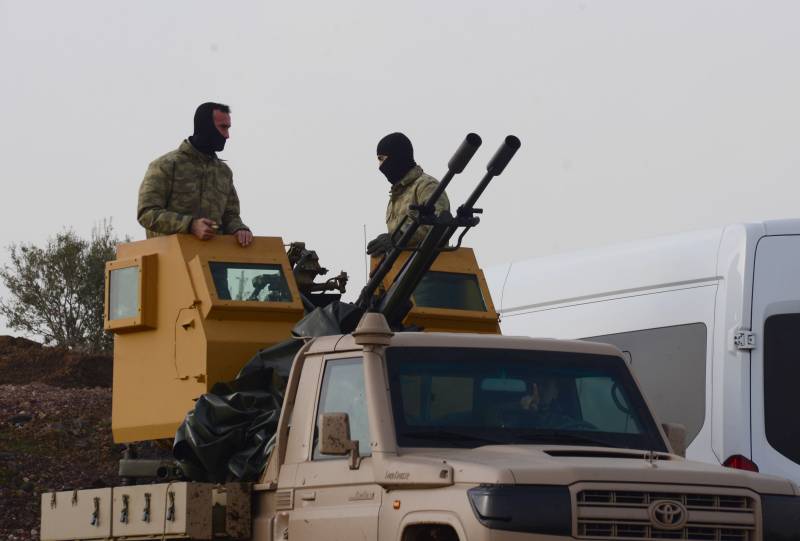 In the morning, federal police officers were able to prevent the importation of a large consignment.
weapons
and ammunition in the area of ​​Eastern Guta. Rifles, grenade launchers and explosive devices disguised as a civilian tried to smuggle one of the militants into a truck. The weapons were intended for anti-government groups opposing the Syrian Arab Army (CAA) in the area of ​​Harasta and Irbin (Damascus province). The night before, the residential districts of Damascus, the Christian districts of Bab Toum and Al-Kasaah, once again came under fire from the radicals. As a result of rocket attacks, at least five local citizens were killed, eight were injured.
Fierce clashes continued between the Syrian Democratic Forces (SDF) on the one hand and the Syrian Free Army (SSA), supported by Turkish forces, on the other. As a result of the battles unfolding in the territory of the canton of Afrin, the militants of the SSA and the Turkish army managed to capture the settlements of Raju, Basraya and Tal Sheikh Haruz. However, despite the video evidence, Kurdish sources claimed that the SDF units did not suffer any territorial losses, but, on the contrary, returned the city of Shinkel, captured by the SSA the day before. Skirmishes on the Syrian-Turkish border were observed throughout the day. During the armed confrontation for the whole day, the Turks lost more than 10 military personnel, as well as one
tank
. No loss of Kurds has been reported.
The command of the Turkish army made a statement about the opening of a new front in the canton of Kobani. Thus, the Turkish units and their supporting FSA militants intend to attack Kurdish positions in two directions at once.
Militants of the terrorist coalition again attempted to counterattack the positions of the Syrian Arab Army (CAA) in the southeast of Idlib province near the village of Karatine Kabera and the Abu Duhur airfield. The Islamists engaged the suicide bomber in this direction, but his car was destroyed, before it reached its intended goal. Later the detachments of "Dzhebhat an-Nusra" (banned in the Russian Federation) went to storm the CAA strongholds, but were completely defeated. After that, the government forces continued to develop the offensive. They liberated the localities of Tabara Al-Hashr and Um Al-Khut, as well as the city of Abu Duhur.
In the north-east of the province of Hama, the troops of the SAR with the support of
aviation
The Russian Federation managed to advance and recapture the settlement of Abu Harik from the terrorists. Assistance to the Syrian Arab army in this region is provided by the Palestinian brigade Liva Al-Quds and the formation of the Shield of Kalamun.