Moscow is negotiating the possibility of supplying the Triumph C-400 anti-aircraft missile systems (SAM) to a number of countries in the Middle East and Southeast Asia, reports
RIA News
message of the Minister of Defense of the Russian Federation Sergey Shoigu.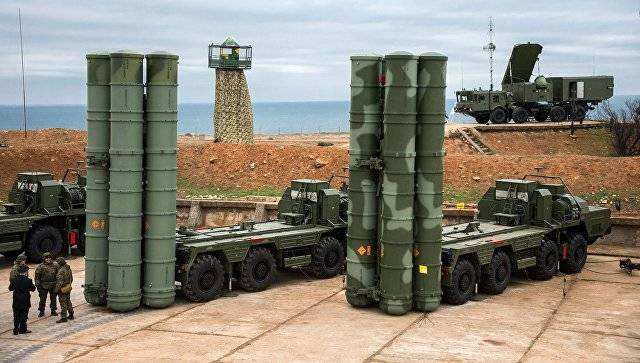 Relevant negotiating work is underway,
Shoigu said during a tour of the countries of Southeast Asia.
He recalled that the two C-400 complexes are deployed and "carry round-the-clock combat duty in Syria, providing reliable air defense (HAM) in Hamim and Tartus."
These are unique complexes with tactical and technical characteristics unmatched by anyone in the world. An obvious confirmation of this is the recently concluded contract for the supply of C-400 with the Republic of Turkey, which is a member of NATO,
added Shoigu.
He noted that Russia is ready to share with its partners the experience of using its equipment and weapons in the SAR.
First of all, this, of course, is our combat
aviation
, technique and
weapon
Ground Forces, Special Operations Forces and, in a separate place, Russian air defense systems. We are talking not only about such systems as the Pantsir, which were used in Syria, but also about the C-300 and C-400 anti-aircraft missile systems,
said the minister.
He also said that "today, not one of our meetings or negotiations with foreign colleagues from any region of the world can do without discussing the acquisition of Russian weapons."
Yesterday, the Times of India newspaper, citing a source, said that Moscow and New Delhi had entered the final stage of negotiations on a future contract for the supply of 5 divisions of C-400. The estimated amount of the transaction - about $ 5,5 billion.
C-400 "Triumph" - long-range anti-aircraft missile system. Designed for the destruction of aviation, cruise and ballistic missiles, including medium-range. The range of the C-400 reaches 400 kilometers, it is capable of destroying targets at altitudes up to 30 kilometers. It is in service with the Russian army since 2007.