The US Foreign Ministry put forward another batch of claims against Russia over the fact that our country allegedly impedes verification to establish the facts of the use of chemical weapons in Syria. Chemical theme
weapons
Western political elites rise whenever they are going to start any adventure against the background of geopolitical difficulties in the same Syria.
Interfax
cites a statement by Deputy Secretary of State Steven Goldstein, made during his meeting with journalists at a briefing:
Russia was not able to completely clear Syria of chemical weapons, and now it is blocking the work of international organizations related to chemical weapons. Enough! There civilians die. This is unacceptable!
At the same time, Goldstein did not say a word about the fact that the United States took an equal part with Russia to remove chemical weapons from the SAR, which means that if chemical weapons remained in Syria, they should bear at least equal responsibility with the Russian Federation. Moreover, the Organization for the Prohibition of Chemical Weapons, having received the Nobel Peace Prize after Goldstein, must return the prize back to the Nobel Committee for assisting in the removal of these weapons from the SAR.
At the same time, the American media make it clear that the State Department does not actually have any frank evidence that the chemical weapons in Syria were used exclusively by the "Assad regime". However, the State Department continues to attempt to unwind the disinformation carousel on charges of Moscow and Damascus.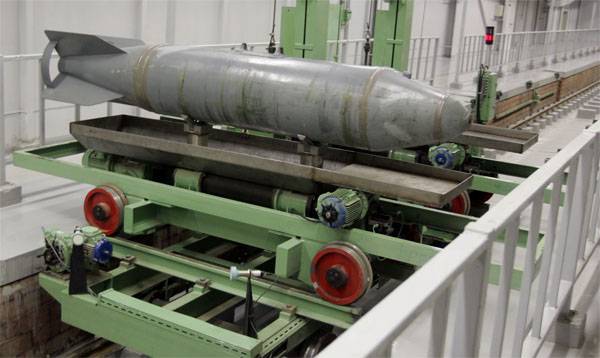 In the photo: the destruction of stockpiles of chemical weapons in the Russian Federation
Recall that claims against Russia are made by a country that violated the treaty and has not yet eliminated its own chemical arsenal.