"Military Review" has already published a series of articles on the upbringing of the younger generation. More precisely, in its complete absence. The topic, especially in the light of events in some Russian regions, is very important. We are not faced with what will happen later, we are faced with what is already there. Unmotivated aggression. Death lust for others. Ostentatious indifference to the laws of society.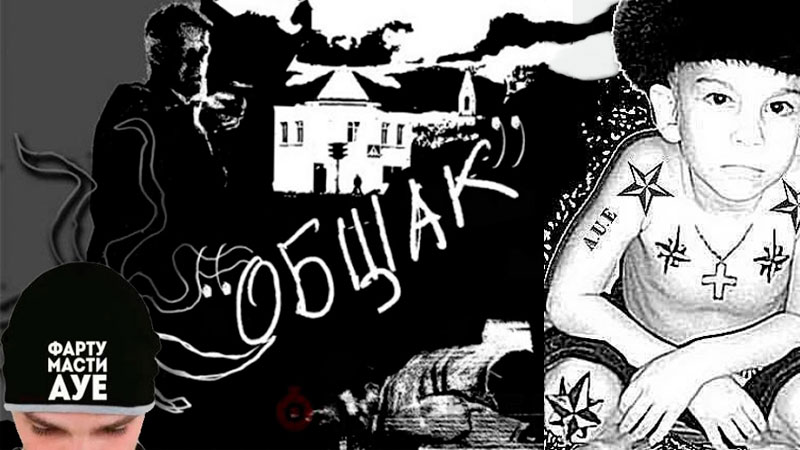 It seems that everyone sees everything. The state authorities claw the earth to reveal, prevent, prevent and destroy it in the bud. Hundreds of aunts in strict suits check work plans in schools and kindergartens. Serious uncles in police uniform tell students about the laws and the punishment for their violation. Large educational bosses write to Moscow reports about the huge work done. On the work of the universal scale.
Is it worth waiting for the actual results of this rotation?
We are sure that it is not worth it. Moreover, we should expect only a deterioration of the situation.
As stated in our recent past, if a cultural worker does not work, a cult worker is always ready to replace him.
What is it for? And everything is simple.
"A group of schoolchildren of Tyumen became a participant in the football tournament, which is held by the well-known fast-food brand KFC. The logo of Tyumen football players includes a criminal star and an obscene slogan. In the description of the team it is noted that it includes young men aged from 14 to 16 years"
This is a quote from a message from the Ura.Ru news agency. But, besides the Tyumen team, teams with the same clearly criminal bias participated in the competition. These are the Vyborg AUE teams from St. Petersburg, and two AUE teams from Krasnoyarsk and Novosibirsk at once.
I understand that for most readers these letters do not mean anything. Today it is quite difficult to navigate in all these cuts, borrowing and other newfangled things. You listen to the conversation of two young people and you understand that you simply do not know modern Russian.
Meanwhile, the majority of readers under the influence of this very AUE fell into the distant childhood. I will simply translate into simple plain language these letters: The Prisoner's Manage.
Even today, I remember talking to "serious people" a couple of years older. About thieves honor, about independence from the state, about noble robbers and other nonsense. I even remember talking about the need to support "sideltsev." A pretty penny in "obshchak."
We listened to the yard punks, but continued to be pioneers and Komsomol members. They continued to be quite normal boys and girls. Able to stand up for themselves, regardless of the yard status of the spanner. Fought in the blood. It was? It was…
Today, I recall ways to involve boys in the ranks of punks. The easiest was with small ones. Give a smoke at the school, and then threaten to tell parents. And that's all. The boy will go to any crime. It should only tell about the stupidity of the police and the inability to punish him, even if caught.
For the older ones, the "chips" were more serious. Chewing gum, discs (vinyl), plastic bags and, for very hard-nosed, jeans. And the most famous people and respected people seemed to us reusable cons. Such uncle Vasya is sitting somewhere behind dominoes and telling tales about noble thieves and murderers who were put by "evil cops to hide their own crimes."
Be that as it may, in Soviet times, boys and girls from dysfunctional families were most often bought for this whole romance of thieves. Hopelessness at home and comparing their own parents with parents of classmates pushed them to get everything at once. To live like human beings. For the majority, the youthful passion passed without a trace. Just because there were too many other things to do.
But back to the Tyumen events. At least three teams represent ... criminal structures! If you reject the beautiful words, the teams put the criminals. Just. Not afraid of anyone and nothing. And not hiding anything.
Represent the level of arrogance, and most importantly, the level of work of criminal structures with young people? Agree, no one will collect the boys from the street and send them without any training or training. So, crime contains sports sections! Crime brings up our children! And let me ask you, where is the state? Where are all these aunts in strict suits, where all this "fell wet" from the Ministry of Internal Affairs? Where are all these "Unarmii" and other organizations?
Well, now begin, they say, to move. At the legislative level. But how much time it will be is difficult to say.
I knowingly talked about my own childhood at the beginning of the article. In 50, there was a surge of "thieving romance", in 70, in 90. Talking about the constant "victories" of crime is impossible. The worse the life, the more young men and women join criminal structures. This simply can not be overlooked. The pattern is viewed immediately.
So that? Officials do not see a drop in the standard of living of ordinary people? Education officials are not able to see the elephant? They do not understand that today, again, the flowering of criminal romance?
Fortunately, there are still many people in Russia for whom raising the younger generation is not an empty sound. Our country is strong people. The problem was raised in the Krasnodar Territory. The problem was raised in the Irkutsk region. The problem was raised in Krasnoyarsk. Yes, and in Tyumen itself.
Today, it will surprise you very much, almost solved the problem of juvenile crime. Do not be surprised, but this is a fact that officials from the GUIN actively hammer in us. Did you know that in the past 2017 year, the number of juvenile convicts reached a historic minimum?
What does UI say?
"As of 1 January 2002, the educational colonies contained thousands of people 18,6, and on 1 May 2017, the 1 592 person contained."
Impressive? Complete victory over child crime? Or savings of public funds? In fact - nothing surprising. Only killers, rapists, pedophiles sit. In short, only those who have committed particularly serious crimes. The rest are rehabilitated on the spot. At home, in the home gate.
And now let's think. Criminals who do not want to re-educate in places not so remote, sit quietly in our courtyards.
Sports sections, hobby groups, studios are inaccessible for many because of poverty. In schools, teachers are not so much engaged in teaching and upbringing as they are blunt practicing hours. I want to eat teachers. Parents? Almost 90 of the last century. Work to provide.
And who brings up our children? Gateway? Oh no. It is old. The Internet. And what's there? And there - advertising or appeal. For "their".
And for some reason, the football team with the AUE logo is not surprising. Just like the brave guys in good cars that spread drugs. Outrage - yes. But not a surprise. There is nothing surprising.
If the state does not care about who grows up in citizens, then criminal authorities will come to the place of the state with pleasure. As an option. And this, let's say, will not be the worst option.
It will be worse if not thieves in law come to an empty place, but preachers. Who are not worse than thieves are able to talk about lawlessness and injustice and feed those who are thirsty, not only with spiritual food.
Stand it?
It is hard to say. We are not losing the first generation. But we lose on all 146%. The whole question is, who tomorrow will fall into an empty place: a crime boss or a bearded dude with a shahid belt.
It all started with stabbing. Let's see what will happen next.