Syrian Kurds strongly criticized Russia's position on the Turkish operation in the north of the SAR. Thus, the commander-in-chief of the Kurdish armed detachments of the YPG, Sipan Hemo, stated that "Moscow has entered into an anti-Kurd military alliance with an occupying country - Turkey." Hemo said that Russia "betrayed the Kurds, violating the previously concluded agreements."
The official site of YPG quotes the words of the commander in chief:
Russia had a military mission in Afrin for 2 years. There have been certain agreements. But Russia betrayed us, ignoring all previously concluded agreements. Russia turned out to be a state without principles.
Against this background, a statement appeared in the Kurdish press that Russia and Turkey bear the overall responsibility for attacking Syrian Afrin.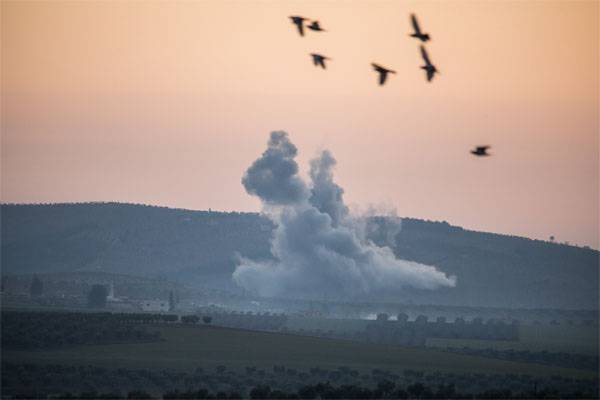 Recall that earlier Turkish President Recep Tayyip Erdogan said that the United States deliberately provoke Turkey, trying to create non-state "border forces" on the Turkish border. At the same time, Erdogan called the Kurdish troops, supported by the United States, terrorists, firing on the southern provinces of the Turkish state. According to Erdogan, this can no longer continue, and Turkey is launching Operation Olive Branch.
A member of the VTS Executive Committee (Council of Democratic Syria), Hikmat Habib, said that if Turkey does not stop soon, the war will spread to its territory. In turn, Ankara said that this is the American plan - with the help of the most radical Kurds to try to undermine stability in Turkey (primarily in the Kurdish regions) in retaliation for Ankara's attempt to carry out an independent policy and m The General Staff of the Armed Forces of Turkey declares that such plans of the United States are not destined to come true, even if there "some people really want this."