President of Ukraine Petro Poroshenko, speaking at events in honor of the Day of Unification, made a reservation, declaring the "Ukrainian invader", who tramples on Ukrainian land.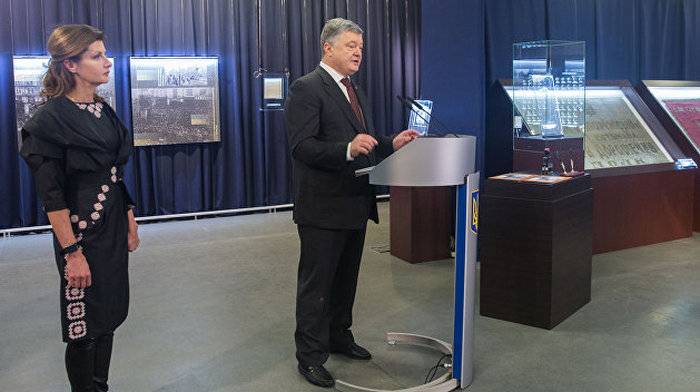 The Day of Conciliarity will be for the Ukrainians with a bitter taste as long as the boot of the Ukrainian occupier ... the Russian occupier (the president immediately recovered) tramples our sovereign Ukrainian land of Crimea, Sevastopl, Donechchiny and Luhansk region
- Poroshenko said, according to the Ukrainian portal "Vesti".
On Monday, January 22, Ukraine celebrates the Day of Unification. On this day, in 1919, the Act of reunification of the Ukrainian People's Republic and the West Ukrainian People's Republic into a single Ukrainian state was adopted.
We note that this is the second reservation Poroshenko for the month. Earlier, he made a reservation during a speech on the occasion of the Day of the Diplomatic Service of Ukraine, saying that "no one probably knows, the meanness of the Ukrainian regime is better than we are Ukrainians!" Then some users of social networks noted that this statement Poroshenko was as accurate as possible, while others said that it was a reservation on Freud.