Iraqi Kurdistan is ready to send armed detachments to Afrin to assist the Syrian Kurds in the fight against Turkey, reports
Interfax
statement by the representative of the Patriotic Union of Kurdistan (the ruling autonomy party) Maly Bakhtiar.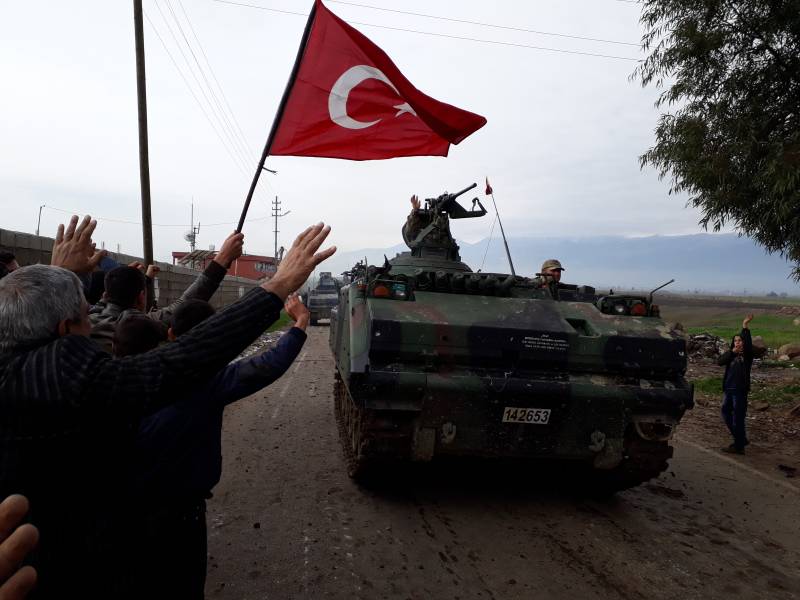 The countries of the region, in particular Turkey, know our position,
Bakhtiyar told reporters.
If we can, we will help Afrina now. If they allow, we will send our forces there,
added on.
However, "before sending our troops there with their (Syrian Kurds) consent, we will send a delegation to Ankara for negotiations. We prefer dialogue to war, "noted Bakhtiyar.
According to him, "when solving the Syrian issue, the interests of the Kurdish population should be taken into account, this should happen politically, not militarily."
At the same time, the representative of Kurdistan criticized the armed formations of the "Syrian Free Army" (SSA), which on the side of Turkey is actively involved in the operation "Olive Branch" against the Kurdish militia in Afrin.
The Syrian opposition must understand that its rights are violated by Damascus, not Afrin,
He stressed.
Recall, the operation of the Turkish troops against the Syrian militia in Afrin, began last Saturday. To date, the Turks have advanced deep into the territory of Syria on 7,5 km.