The connection of the engineering troops of the Eastern Military District (BBO) in the Khabarovsk Territory received a batch of new special equipment, the press service of the BBY reported on Monday.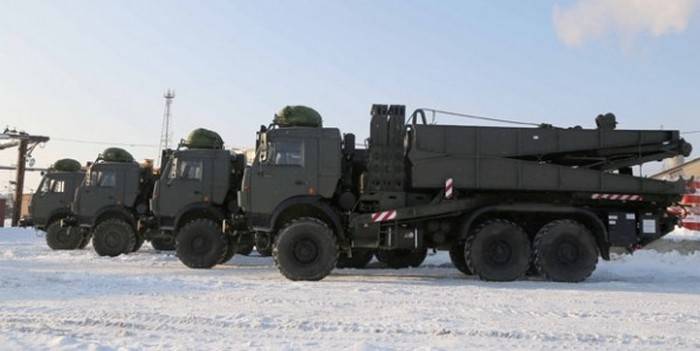 So, military engineers began to operate a new set of heavy mechanized bridge TMM-3M2 on the chassis of the KamAZ car. Also, a new BMR-3MA mine clearance vehicle, based on the
tank
- said in a statement.
The heavy mechanized bridge TMM-3М2 is intended for the device of bridge crossings through various obstacles on the ways of movement of troops, the set consists of four cars. Assemble and disassemble the bridge using a hydraulic winch. To provide an overview of the work site, the machine is equipped with a rear-view camera.
On the case of the BMR-3MA combat vehicle for mine clearing, eight grenade launchers of the "Tucha" smoke screen for shooting 81-millimeter smoke grenades are installed. It can operate in three modes: crewed, programmable and with remote control. In the latter case, one operator can control the machine from a remote control.