The crews of Su-34 bombers and MiG-31BM fighters, based on one of the airfields in the Voronezh region, completed tactical flight tasks for refueling aircraft in the air during long-haul flights, reports
press office
Western District.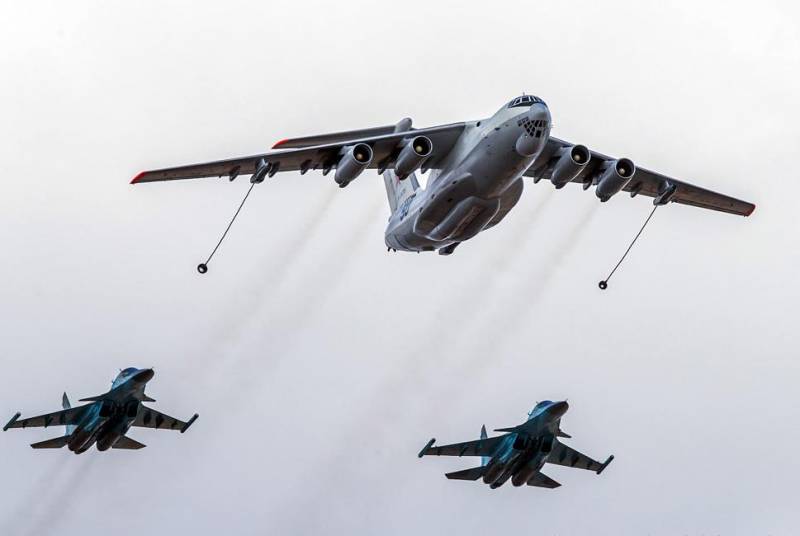 Refueling was carried out from the aircraft tanker IL-78 VKS of Russia for 8 hours. Pilots not less than the second training class are involved in the training. Testing the tasks of replenishing fuel reserves in the air significantly expands the range of operational-tactical training in combat
aviation
and allows you to operate in areas located at a considerable distance from the places of basing,
quoted by the press service of the deputy commander of the air defense division of the military district Colonel Roman Kosteniuk.
Performing in-flight refueling is one of the most difficult stages of flight training.
"At altitudes from 4 to 8 thousands of meters at speeds above 500 km / h, the Su-34 or Mig-31BM pilot should approach the air tanker at a distance of 10-15 meters and with the released rod, contact the tanker cone sensor, then maintain a place in I am building up to the completion of the fuel intake, "explained in the district.
It is also reported that "to develop flight tactical missions for refueling, over Su-50 bomber pilots and MiG-34BM fighters were involved over 31." For four days, the crews performed over 120 refueling exercises both in the daytime and at night, alone and in pairs.