Last weekend, protests took place in a number of Georgian regions. The main complaints of the population are caused by the labor policy of the Georgian authorities. The protesters said that all relatively large projects in Georgia are being carried out by attracting foreigners as workers. In particular, we are talking about citizens of Turkey and China.
In particular, in the town of Kaspi, people came out to protest against the fact that the majority of those employed at the Heidelberg-cement Georgia plant are citizens of the People's Republic of China. Residents of the city demanded the introduction of quotas for the employment of foreign citizens.
Against this background, the EU receives information that during the tomorrow's meeting in Brussels, the problems of a possible cancellation (suspension) of a visa-free regime with the countries of Eastern Europe will be discussed. In particular, Radio Liberty journalist Rikard Yosvyak publishes in his twitter account a statement that the EU leadership may decide to suspend visa-free travel with Georgia. According to Yosvyak, in Brussels, they are concerned that recently (after the abolition of visas) the number of Georgian asylum-seekers in European countries has risen sharply.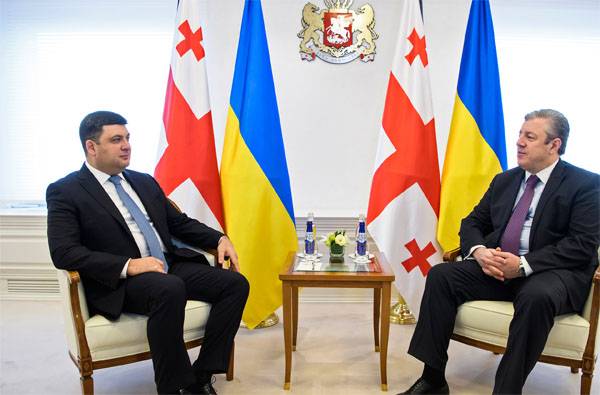 The same person notes that the suspension of the EU visa-free regime with Georgia looks even more likely than with Ukraine. According to Yosvyak, the main dissatisfaction with Kiev's policy for the EU is related to the lack of anti-corruption courts.