The Aerospatiale SA.1960В Alouette III light helicopters in the Air Force and Naval Forces of France from 316-ies will soon be decommissioned and waiting for Airbus Helicopters H160 helicopters to be replaced by Airbus Helicopters AS365 Dauphin helicopters leased from a private carrier, reported
bmpd
with reference to the La Tribune.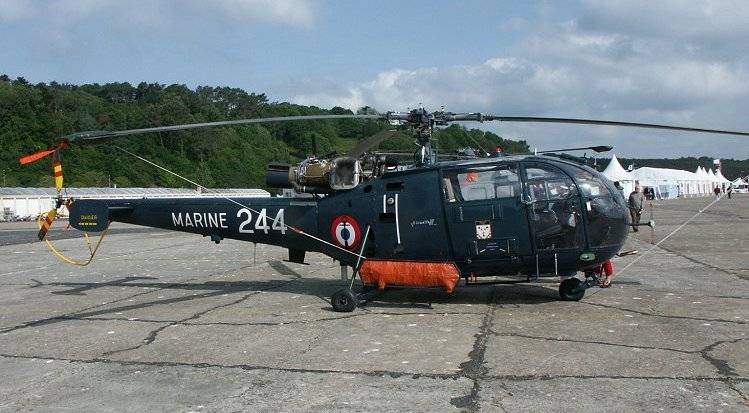 SA.316 / SA.319 Alouette III
The French armed forces will receive their first H160 helicopters under the HIL program (Hélicoptères interarmées légers) no earlier than 2028.
"For the French Armed Forces, and primarily for the Navy, the cost of operating Alouette III helicopters became increasingly expensive due to their venerable age (costs amounted to 18,54 million euros in 2016 for the fleet of 20 helicopters %). In 33,9, the cost per hour of operation of the Alouette III was 2010 euro, and soon rose to 5000 euro. As of 13000 December 31, the average age of the Alouette III park was 2016, "the newspaper writes.
According to Admiral Christophe Praziuc, "Fantomas performed by Jean Marais still flew the Alouette III, but they are still in service
fleet
».
A few months ago, he proposed to write off Alouette III more quickly, and to rent helicopters instead. According to him, "such an operation will be less expensive and less complicated, as oil and gas companies have parted ways with a large number of helicopters, and an excess supply has been formed on this market."