The number of incidents with the US military
aviation
in Japan in 2017 compared with the previous year increased by more than 2 times, reports
TASS
.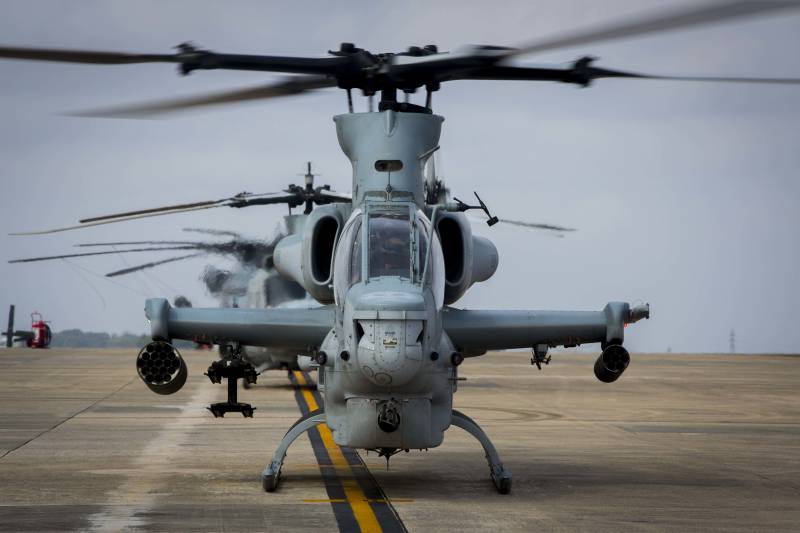 In 2017, 25 incidents and technical problems associated with airplanes, helicopters, and other aircraft of the US military in Japan were noted. In their 2016 year, there were eleven, more than double the growth
told Minister of Defense Itunori Onodera.
He stressed that the Japanese authorities are demanding that Washington guarantee the safety of American aviation in the country.
Only on the southern Japanese island of Okinawa, where US military facilities are concentrated, have 7 incidents occurred in the past five months.
This causes protests from both Tokyo and the Okinawa administration itself. Local governments are demanding that American flights be stopped until the causes of the incidents are fully established. Officials also insist that the aircraft should not appear over populated areas.
"Last December, from a helicopter of the US Marine Corps CH-53, a porthole in a mounting frame weighing about 8 kg fell on the sports ground of the Ginowan school in Okinawa. In October 2017, the helicopter of the same model made an emergency landing after a fire in the engine during a training flight. The car landed hard on 300 meters from residential buildings and then burned down almost completely, "the agency reminds.
In January of this year, American military helicopters made forced landings at Okinawa at least twice due to malfunctions.