The installation of shock-transmitters, devices that protect bridge structures from seismic impact, began on the road part of the Crimean Bridge, the Crimean Bridge information center reports.
This is one of the technical solutions in the project of the Crimean Bridge, which is being built in such a way that it will survive in the 9-scale earthquake
- RIA "
News
»Message info center.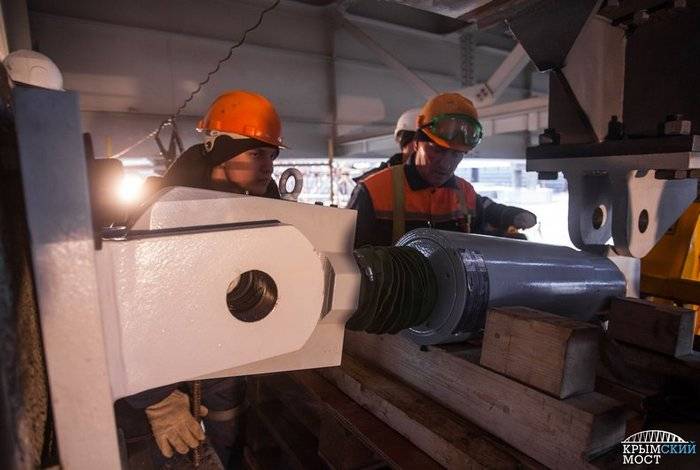 These devices are installed between the supports and spans, which provides a rigid connection structures for short-term seismic effects.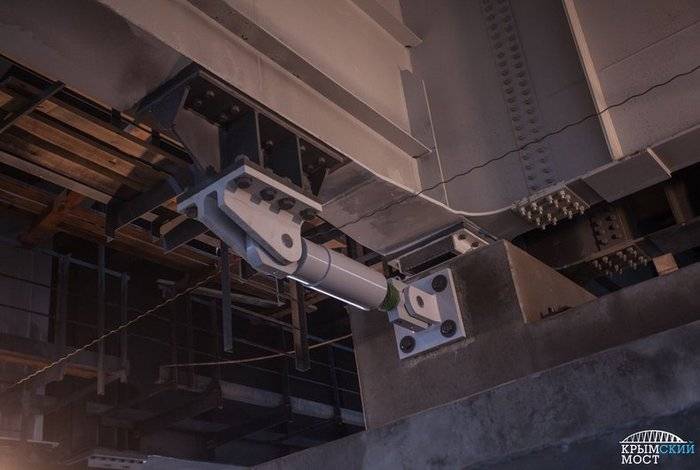 They allow the spans of the bridge to "breathe", that is, to freely move with the imperceptible movements caused by temperature conditions. And during an earthquake, shock transmitters operate and distribute the seismic load evenly over the supports
- told Igor Kolyushev, Technical Director of the Institute Giprostroymost - St. Petersburg.
On the Krymsky bridge, shock transmitters are used that take loads in 850 and 1500 kN (the calculated force in 85 and 150 tons). According to the information center, it is planned to install 760 shock transmitters on the road part of the Crimean bridge. On the railway part, the antiseismic fixing of the spans is performed by fixed and linearly movable support parts, so that during an earthquake, seismic forces are transmitted to intermediate supports.
Shock transmitters are one of the elements of protection of the Crimean bridge against seismic effects. The entire project was designed with consideration of potentially powerful earthquakes in the region.
- told in the information center.