France at a closed meeting of the UN Security Council on Monday plans to raise the topic of the humanitarian situation in Syria, including in Eastern Gut and Idlib province, reports
TASS
.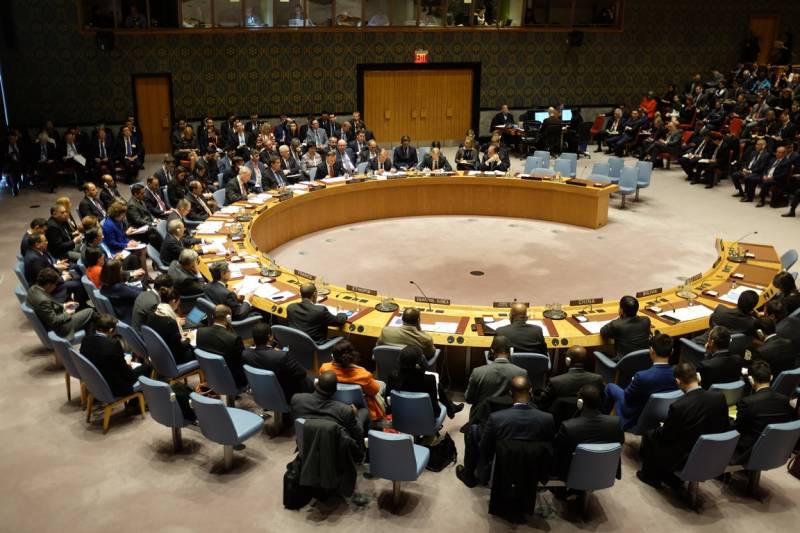 We informed the Security Council that at a meeting on Syria tomorrow we will focus on the humanitarian situation in the country and discuss the latest developments in a broader context. It's not about Afrin. Attention will be paid to Eastern Gute, Idlib. Afrin will surely be affected too,
said a representative of the French embassy.
It is reported that the meeting on Syria is not included in the program of work of the Security Council on Monday. The informal discussion will take place after the completion of closed consultations on the activities of the United Nations Regional Center for Preventive Diplomacy for Central Asia.
Recall, yesterday French Foreign Minister Jean-Yves Le Drian announced a closed Security Council meeting on the situation in Syria. He tweeted that "during the discussion, the French delegation intends to point out the need to deliver humanitarian aid" to the conflict-affected areas of Syria.
The Turkish General Staff announced on Saturday the launch of Operation Olive Branch against the Kurdish formations of the Popular Self-Defense Forces (SNS) and the Democratic Union Party in the Syrian canton of Afrin, where about 1,5 million Kurds live. According to the latest data, the Turkish Air Force struck an object in Afrin 153. The bombing killed about 10 civilians. The Turkish Defense Ministry insists that all the dead are terrorists.