The Ministry of Transport of Russia has prepared a draft order on the approval of new federal
aviation
of the rules "On the procedure for the carriage of baggage by civil aviation aircraft containing
weapon
, patrons to it, special means ", report
News
.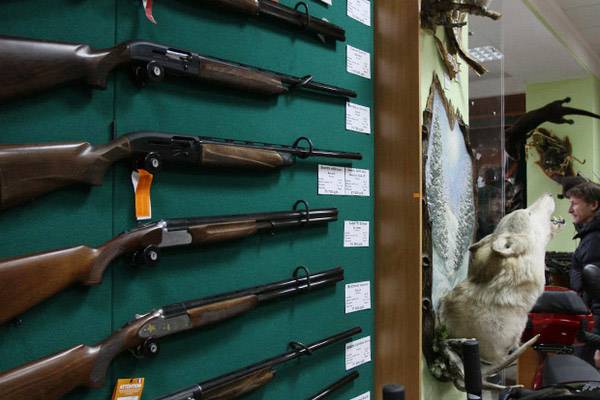 According to the draft, the requirement to transport weapons on civilian aircraft only in metal boxes should be abolished. Instead, it is proposed to use canvas bags to be sealed.
The procedure of public discussion of this initiative is underway. After its completion, the text of the project will be posted in the public domain.
told in the Ministry of Transport.
"Russian airlines have asked to change the existing rules for the transportation of weapons. For example, S7 for the development of regional transport received last spring 70-local Embraer-170 - the smallest member of this family, not previously exploited in our country. It turned out that the installation of metal boxes in it significantly limits the ability to load passengers' luggage, "the newspaper writes.
S7 was supported by other airlines. At Domodedovo airport, it was reported that in international practice there is no requirement to install metal boxes on board aircraft.
According to Tatyana Goldobina, the head coach of the Russian national team for bullet shooting, the shooters hand over their weapons in special cases with locks. The security service carries out the appropriate checks. In most types of aircraft, baggage compartments are structurally separated from passenger compartments.
Security officers open each case, check the weapon itself and permit its removal. Then close the case and seal it. Then the service representatives independently transport the weapon to the aircraft's board and load it in the presence of the pilot,
explained Goldobina.
However, the head of the Center for Legal and Psychological Assistance in Extreme Situations, Mikhail Vinogradov, believes that the aerodrome security service is calmer when the weapon is in a metal box.
When loading or unloading an airplane, there is always the danger that the movers may be alone with the bag where the weapon is. Among movers there are people with criminal inclinations, no doubt about it. About thefts, including bulky cargo, the media reported constantly. Cutting the bag, especially if it is linen, is a matter of a few seconds. As a result, the weapon may suddenly be in the hands of an unknown person in the middle of the airport,
said criminologist.