An unusual revolver will soon enter the US market. According to the portal guns.com, the company Taurus USA presented a new pistol called Taurus 692.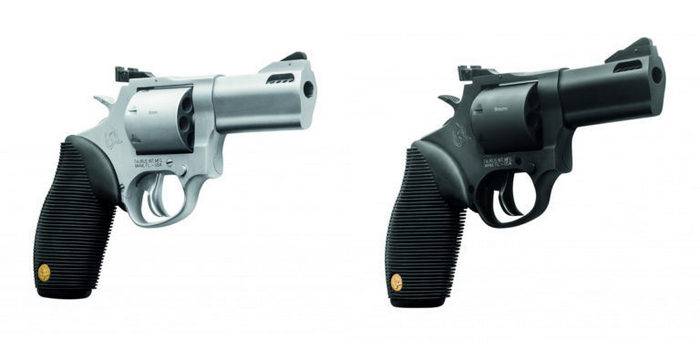 The main feature of the Taurus 692 revolver is its multi-caliber. In the basic version, the model can be used with .38 Special and .357 Mag cartridges; when the drum is changed, with the more popular 9 × 19 mm pistol cartridge.
According to Taurus USA, the model was created for shooters who want to get the most practical
weapon
at an affordable price. In this case, changing the drum takes no more than a minute.
Taurus 692 has a double-action firing mechanism, both versions of the drum hold 7 cartridges. The new gun will go on sale in four versions: in matte metallic and black colors, as well as with barrel length 3 (7,62 cm) or 6,5 inch (16,5 cm). In this case, the manufacturer's stated retail price is the same for all modifications and amounts to $ 695,
"Warspot"