Over 400, recruits of a separate brigade of material and technical support of the Central Military District, stationed in Samara, took the Military oath, the district press service reported to the Military Review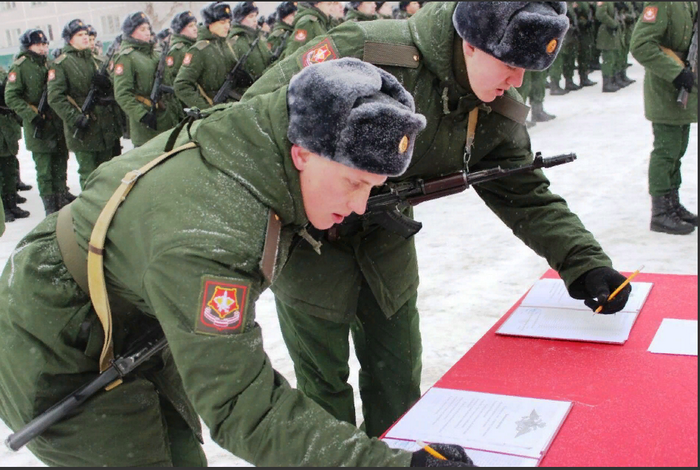 The solemn ceremony was attended by representatives of the government of the Samara region, veterans and public organizations, parents and friends of soldiers. All of them could get acquainted with the educational and material base of the compound, social and living conditions of service.
- said in a statement
An exhibition of weapons and military equipment and military uniforms was launched for guests. Everyone was able to treat buckwheat porridge and tea in the field kitchens.
Earlier in the month, servicemen underwent a course of basic military training, trained in combat and fire training.