It turns out that for ordinary Americans the worst is not the Russian hordes. Far worse than the other enemy is terrorism.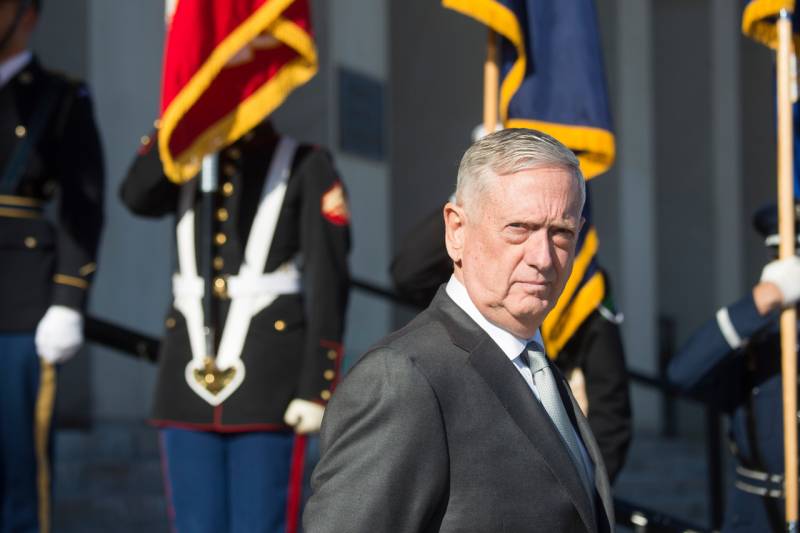 Adam Taylor (Adam Taylor) in the newspaper
«The Washington Post»
spoke about the Americans, who do not believe that the main enemy for the United States is the Russians.
The Pentagon in the person of Minister J. Mattis now argues that China and Russia are among the priorities in the sphere of threats to US national security. Terrorists pose a lesser threat. American voters may not agree with this statement, indicates Adam Taylor.
The Pentagon's new strategic document proposed a "new vision" of America's national security priorities: priority was given to confrontation with China and Russia, and the fight against international terrorism was relegated to third place.
But will the American voters agree with the new strategy?
Perhaps not, the journalist writes. A series of surveys conducted over the past year show that Americans are still deeply concerned about the threat of international terrorism, but they hardly believe that "growing China" or "belligerent Russia" promise them problems.
However, Minister Mattis said that the new document reflects the real priorities for the United States.
And today, Beijing and Moscow are declared the first rivals of Washington and competitors.
Meanwhile, according to a survey conducted by the Chicago Council on global issues in June last year, 75% of respondents noted such a critical threat to the United States as international terrorism. Only 38 percent pointed to the military power of China (another critical threat) and only 30 percent pointed to the "territorial ambitions of Russia".
A survey of the Pew research center, conducted in February and March last year, gave a similar result: 74% of Americans called the "Islamic State" (prohibited in the Russian Federation) a serious threat to the United States. 47 percent of respondents indicated the influence and power of Russia and 41 percent noted the influence and power of China.
Among the explanations of this "phenomenon", we note the simplest is the tangibility of the terrorist threat in the United States: any terrorist act is a bloody tragic spectacle that is widely covered by the media, and these attacks occasionally occur not only in Europe but also in the United States, and it scares the Americans. As for the mythical aggression of Russia in Ukraine or the Crimean "annexation," it worries Americans much less, and would care even less if it were not for propaganda, betting on the "Russian threat." But even with intensive propaganda, the Pentagon cannot overcome the necessary "bar": for the voters, the most terrible threat is still the terrorists, not the Russians. Obviously, in the future, the American authorities will be confronted with the distrust of the public masses, and this will affect both the results of the elections to Congress and the results of the presidential elections of 2020.
Observed and commented on Oleg Chuvakin
- especially for topwar.ru