US Secretary of Defense James Mattis told the media that Ankara had notified Washington in advance of the start of the operation in Syrian Afrin. Recall that we are talking about the operation "Olive Branch", which Erdogan declared as "anti-terrorist". The operation is being conducted against the Kurdish YPG armed units.
From the statement of Mattis, which leads the information service
Reuters
:
Turkey was frank. They warned us before sending
Aviation
and to do this, they consulted with us. And now we are working on how to proceed. I will promise that we will deal with this situation.
Against this background, Afrin receives information about the numerous victims of Turkish attacks. It is noted that not only members of armed groups, but also civilians are dying. In turn, the Turkish media say that Kurdish troops continue shelling Turkish territory. In particular, on the eve in the province of Reykhanly (Turkey), one person died as a result of shelling, another 50 were injured and injured. In total, 11 rockets were launched across Turkey.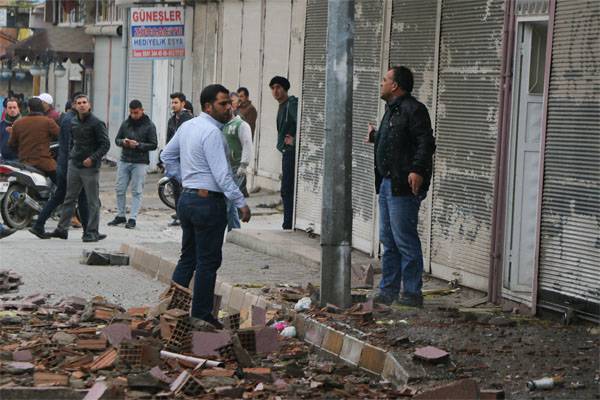 Recall that Erdogan ordered the start of the operation after the United States announced the creation of some border forces in the north of the province of Aleppo - near the border with Turkey. In Ankara, they considered this an encroachment on Turkish sovereignty.