Indian media reported that the developers of the BrahMos supersonic rockets at this stage lay the foundation for testing types of missiles capable of hitting targets at a distance greater than 800 km. Portal
IDN
Referring to a source close to the program, the missile with a significantly increased target range will be completed in India before the end of 2018.
Earlier, the range of the BrahMos rocket was increased from 290 to 400 km. In March last year, the "400-km" modification was tested. A significant increase in the range of the rocket, reportedly due to the implementation of a new concept of rocket security. It is noted that earlier India adhered to the restrictions in the format of the Russian-Indian treaty. These restrictions dictated the maximum range of the destruction of targets by missiles in 300 km. That is why the BrahMos declared radius was 290 km.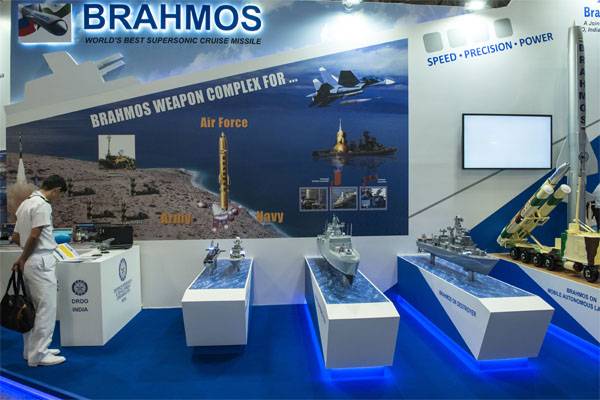 Now, as the newspaper notes, fighters of the Indian Air Force "will be able to attack targets from more significant distances."
BrahMos modifications can be launched from land, air, sea and from a submerged position. India previously launched the world's fastest supersonic cruise missile in the world for the first time (an interpretation of India itself) from the Su-30 aircraft. The rocket successfully hit a target in the Bay of Bengal in November 2017.
From the material:
The launch of Su-30 missiles with a target radius of more than 800 km will significantly increase the coverage of the territory even without taking into account the possibility of refueling in the air.
Aviation
The BrahMos modification is about 500 kg lighter than similar sea and ground-based missiles.