American Journal
National Interest
published an article that presents reflections on the presence of Russia
weapons
, which has no analogues in the United States. The conversation turned to the Pantsir-S anti-aircraft missile and cannon complex. The NI said that the Russian "armor" today are the most suitable weapon for the destruction of UAVs aimed at attacks of certain objects.
From the material:
The US Army does not have air defense systems that at least partially had the capabilities of the Pantsir-S.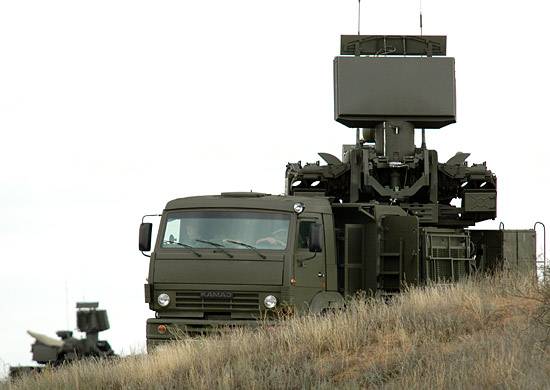 American readers were told that the Pantsir-S is effective not only against a number of modifications of unmanned aerial vehicles, but also against other aerial targets, including low-flying aircraft and helicopters, as well as missiles. It is also described in the material that the "Pantsir-S" is a highly mobile installation on a high-wheel drive chassis.
The following are the authors' thoughts as to why the United States has not yet developed an analogue of such weapons. It is noted that the American ground forces still rely on any
aviation
their attacks will be protected by military aviation.