The command of the armed forces of New Zealand announced that for the needs of the country's army special forces, a batch of armored vehicles of the Supacat line was purchased from Australia. This is a special modification of military vehicles SOV-MH - a variation of the MkII HMT Extenda from Supacat, whose chassis can transform from 6х6 to 4х4, depending on the operating conditions and the spectrum of the tasks performed.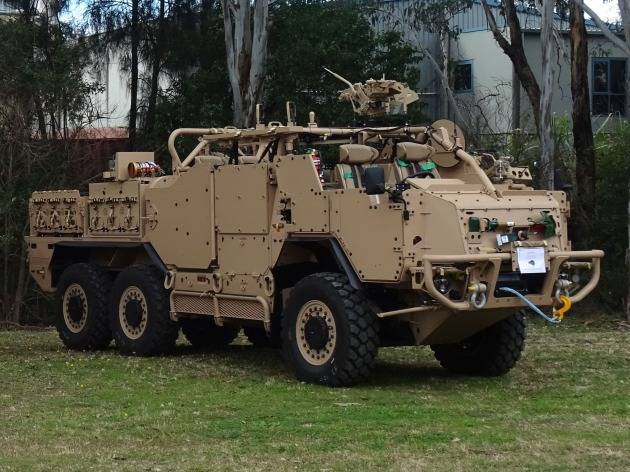 Thus, New Zealand becomes the next Supacat client country (head office in Britain).
The open architecture of the armored cars delivered to New Zealand allows to satisfy various operational requirements. Moreover, the all-terrain vehicle itself is open in the literal sense of the word. The driver and crew are literally under the open sky, being "protected" by a frame, which in certain cases can hold a tent.
Managing Director of Asia Pacific, Michael Hello (quote
Australian Defense Magazine
):
We are very pleased to have entered the first export contract from our Australian representative office. For members of the Supacat Team Australia team, it is important that we ship a batch of all-terrain vehicles to New Zealand on time.
SOV-MH cars were manufactured at existing Supacat assembly plants in Australia using the Supacat Team Australia team to manufacture and assemble a vehicle. This is the first time that members of Supacat Team Australia have exported fully completed vehicles and supplemented the existing opportunities for Australian suppliers to join Supacat's global supply chains.
Recall that the soldiers of New Zealand are often involved in UN missions in various parts of the world.