The deputy head of the State Duma Committee on Nationalities Ruslan Balbek said he was ready to send the latest census data in Crimea to the Ukrainian president in order to stop large-scale attempts
historical
fraud, transfers
RIA News
.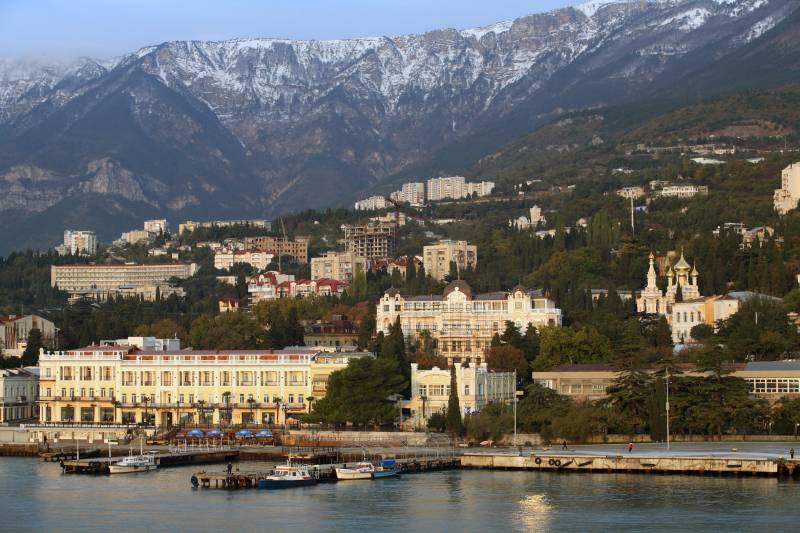 Earlier, Poroshenko, arguing about the situation in the Crimea, did not mention that Russians live on the peninsula. He wrote on his Facebook that "the current situation in Crimea is not only the pain of the Ukrainian, Crimean Tatar peoples and other nations living on the peninsula."
Poroshenko looks at the peninsula only through the "yellow-blokytnye" glasses, apparently without even knowing how many people live in the Crimea. Russians, Italians, Greeks, Germans, Jews, Krymchaks and Karaites and many others were deliberately not included in this optical video series. We are ready to send the latest census in the Crimea data to the President of Ukraine with a valuable parcel to stop speculation on the national theme and the attempts of the Ukrainian authorities to move to large-scale historical falsification,
Balbec agency.
According to him, "even a census of the population in the Crimea, which was conducted during the time of Ukraine, showed that Russians live on the peninsula at about 70 percent".
The last population census on the peninsula took place from October 14 to October 25 on 2014.
According to the census, 1 million 889 thousand people live in the republic, 395 thousand people live in Sevastopol. "The most numerous national group of the population living on the territory of the Crimean peninsula are Russians - 1,49 million or 68% of citizens who indicated their nationality. In the second place, Ukrainians are 344,5 thousands of people (15,7%), in the third place the Crimean Tatars are 277,3 (12,6%), "the publication says.
In total, the population of Crimea has 175 nationalities.