In America, there are no opponents of the new Cold War with Russia, either among the political establishment or in the press,
TASS
opinion of political scientist and historian, professor at New York and Princeton Universities Stephen Cohen.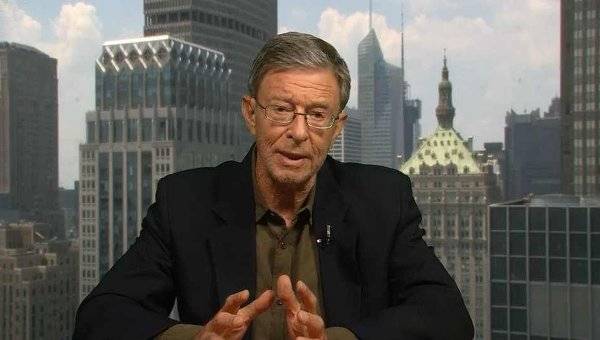 Is there opposition to this new war among the American political establishment, is it in the press? Zero, no one. There is no opposition at all, and this is unprecedented. Except maybe President Trump, but that's another thing,
Cohen said in an interview with Channel One.
According to him, the fact that in response to any attempts by Trump to cooperate with Russia he is called a "traitor" is a very serious threat to bilateral relations.
President Kennedy was able to resolve the Caribbean crisis in 1962, because he was trusted inside the country,
The political scientist noted.
Trump may not have this opportunity.
Nothing like it has ever been in
stories
Russian-American relations,
Cohen stressed.
On Friday, Pentagon chief James Mattis presented the updated National Defense Strategy, in which Russia and China are among the first of the "three major groups challenging" the United States, that is, the "revisionist powers." According to the military, these countries have set a goal to ensure such a world order that is contrary to "American interests and values."