Turkish President Tayyip Erdogan today urged the United States not to provoke Turkey and not to encroach on its borders, reports
RIA News
.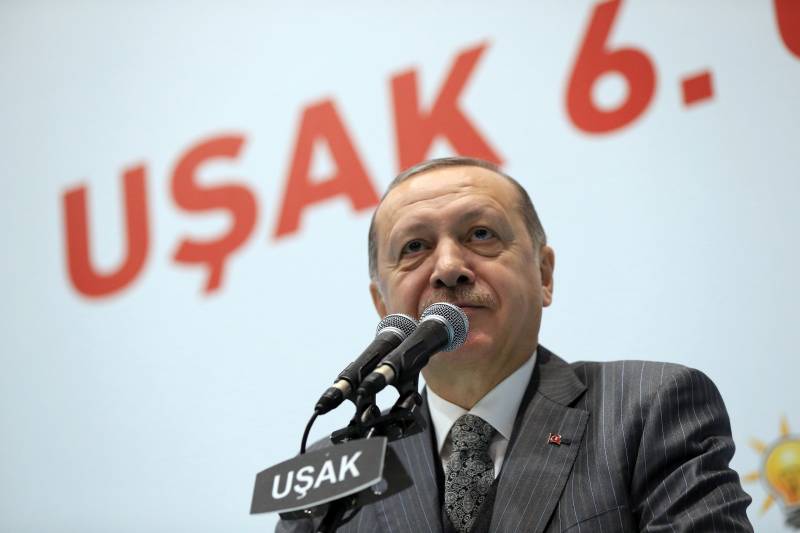 Do not encroach on our borders, do not provoke us. Otherwise, our patience is not enough. I told this to the respected (former US President Barak) Obama. It is a pity that never received an answer. We said: "We will come unexpectedly at night." Waited, waited, and then hit. Those who say that the United States are behind them will not cope with the Turkish people. This is our popular struggle,
said Erdogan, speaking in the province of Bursa.
The President again recalled the US military support of Kurdish armed forces in Syria. According to him, the United States sent "five thousand trucks with
weapons
».
Earlier, the Turkish General Staff announced the start of Operation Olive Branch against the Kurdish formations in Syrian Afrin. The operation began on Saturday at 17.00 Moscow time. By now, according to the military, 153 of the YPG object has been affected.
On Sunday, Turkish Prime Minister Binali Yildirim announced the start of the ground operation in Afrin.