The crews of the An-26 transport aircraft of the air regiment stationed in the Leningrad region are working on the bombing at the Kingisepp test site, reports
RIA News
message of the press service of the Western District.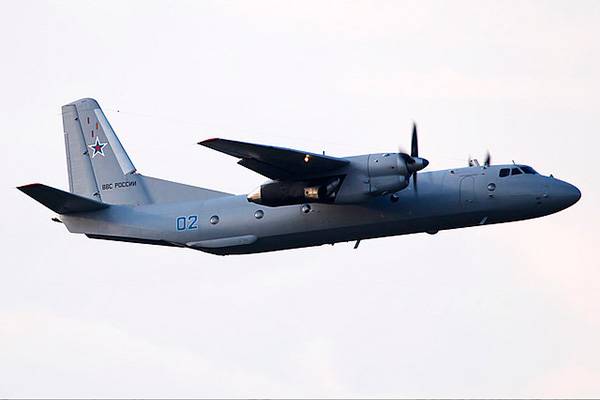 Crews of An-26 aircraft will carry out combat bombing on accuracy at targets imitating the military equipment of a conditional enemy in several ways (from cabrirovanie, diving). Practicing the tasks of practical bombing by the crews of the An-26 transport assault aircraft of the mixed air defense regiment ZVO will be held for several days during the day and at night,
says release.
It is reported that "the defeat of conditional targets in the dark is carried out from heights from 500 to 900 meters by practical P-50T air bombs." This is one of the most difficult combat training tasks in the training course for military transport crews.
aviation
.
The press service explained that if necessary, the combat use of An-26 can perform the tasks of a light bomber. For this purpose, "aircraft technicians attach special girder holders to the wing pylons of the aircraft and hang OFAB-100 or П-50Т bombs", and an aiming device is installed in the An-26 cockpit.