If the Armed Forces of Russia use all their military capabilities, neither American anti-tank complexes, nor any other will help Kiev.
weapon
, transmits
RIA News
statement of the former representative of the Ministry of Foreign Affairs of Ukraine (under Viktor Yanukovych), now political analyst Oleg Voloshin.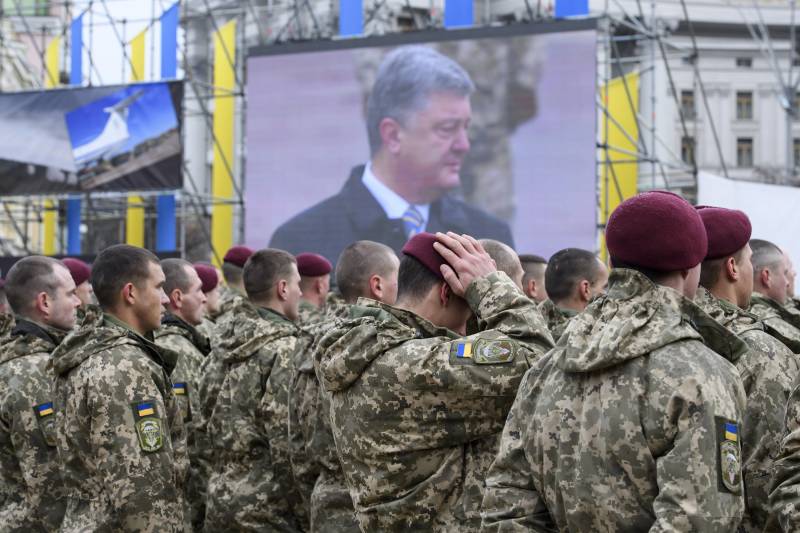 Speaking about the Javelin anti-tank missile systems that Washington plans to deliver to the Armed Forces, the former diplomat noted that "modern wars, first of all, are waged with the help of
aviation
". He called airplanes and cruise missiles the basis of Russia's air power.
According to him, American ATGMs in such a war would be useless.
They will not be saved from Russian strategic aviation, from cruise missiles, bombings, and so on. I'm sure everyone understands that we will lose the war to Russia with all the power of the Russian army maximum,
Voloshin said on the air "112 Ukraine".
He added that "the conflict in the Donbas has brought a tremendous number of victims, but it cannot be called a modern war using all means of destruction."
Kiev authorities are constantly talking about "Russian aggression." Recently, the President of Ukraine Poroshenko declared the threat of a "full-scale war." At the same time, Moscow rejects such statements, emphasizing that Russia has nothing to do with the conflict in the Donbas and is interested in overcoming the Ukrainian crisis.