The American private space company Rocket Lab today carried out a successful launch of the Electron launch vehicle from the launch pad in New Zealand, reports
RIA News
.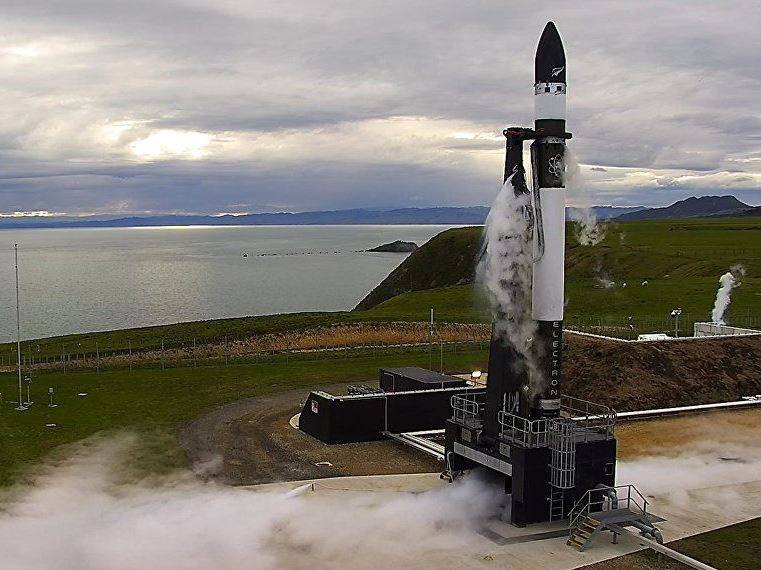 According to the press service of the company, 3 satellite for commercial customers were put into orbit.
Rocket Lab successfully reached orbit as a result of testing the second Electron launch vehicle (called) Still Testing,
says release.
It is reported that "the rocket was launched from the Mahiya Peninsula in the north-east of New Zealand at 14.43 local time on Sunday (5: 43 Moscow time)." After 8 minutes 31 a second after launch and separation of the first and second stages, the "Electron" "reached orbit and delivered commercial cargo".
As explained in the company, one of the satellites is designed for the company Planet Lab, which takes pictures of Earth from space, the other two - for the company Spire, which is engaged in "collecting data from space to track the movement of ships and weather forecast."
In September, the 2016 Rocket Lab completed the construction of the world's first private spaceport in New Zealand. The company's management intends to use the launch pad for launching ultralight launch vehicles.
In May, 2017, the company carried out the first launch of the rocket "Electron", but then failed to put it into orbit. It was reported that the main purpose of the rocket is the delivery into orbit of small satellites and other small cargo. One of the features of the "Electron" is the engine, created by the technology of bulk printing.