The attack on the Intercontinental Hotel in Kabul was suppressed, three militants were liquidated,
RIA News
message from the representative of the Afghan Ministry of Interior.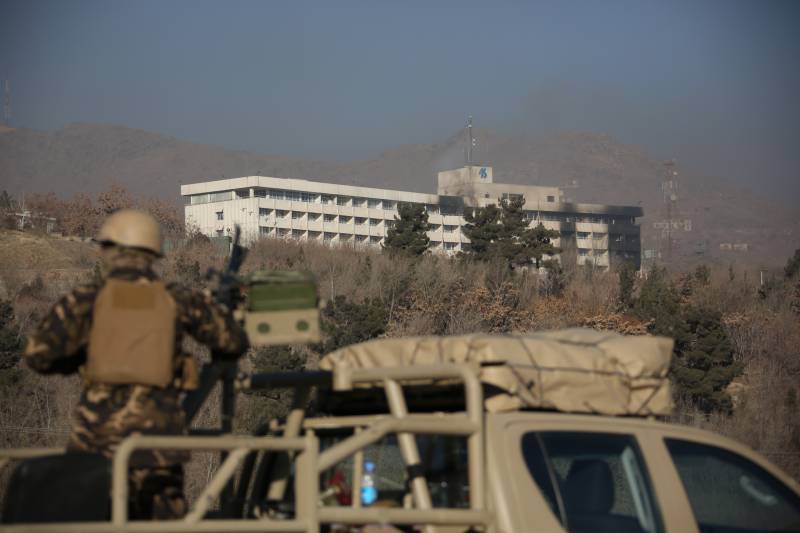 During the operation, the security forces managed to save 126 people, including the 41 alien. The victims of the terrorist attack were 5 people, another 6 were injured. Currently, firefighters extinguish the fire that engulfed part of the building.
The ministry clarified that all the dead and injured are citizens of Afghanistan. Information about the seizure of hostages in the Ministry of Internal Affairs denied.
Earlier today it was reported that the Afghan security officials cleared out the five floors of the hotel, the last one remained - the sixth. Afghan media wrote about the 35-ti dead and injured.
Armed militants broke into the Intercontinental Hotel the night before. The situation could not be resolved for about 10 hours, during the night there was a firefight and explosions.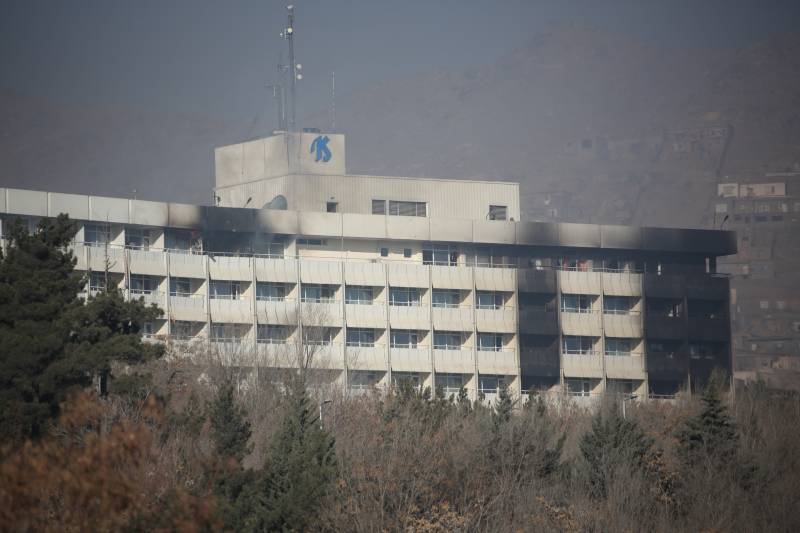 This hotel is not the first time exposed to the attack of militants. In June, 2011 terrorists broke into the hotel building, 9 people were the victims of their attacks. All the militants were eliminated during the special operation.