The American edition of Defense One with the help of a special program Nukemap, developed at the Stevens Institute of Technology, analyzed the consequences of a possible nuclear strike on Hawaii, reports
RIA News
.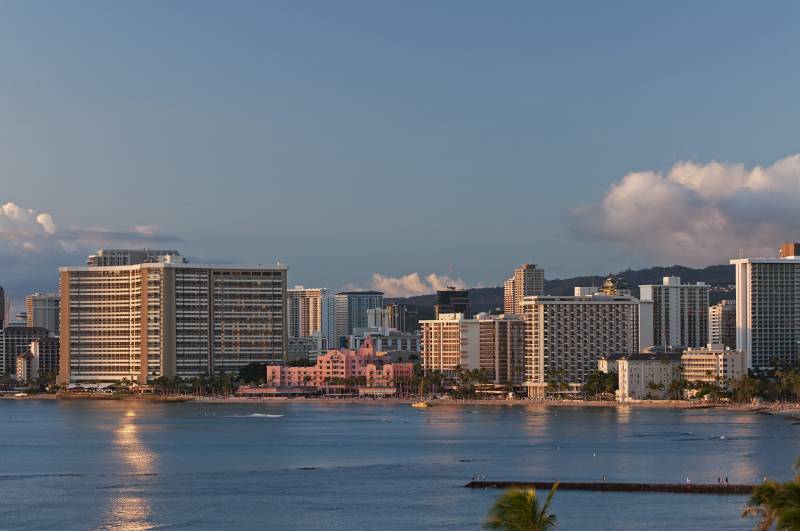 Earlier, state authorities have spread a false message about the missile threat, which caused panic among residents.
For the analysis was selected charge power 200 kilotons in TNT equivalent. The epicenter of the explosion chose the capital of Hawaii, Honolulu, whose population is about 400 thousand people.
"According to calculations, an explosion at an altitude of 600 meters above the ground will instantly kill 158 thousands of people, another 173 thousands will be injured. Detonation at a distance from the surface increases the destructive force of the blast wave. The diameter of the fireball will reach five kilometers. The explosion will destroy almost 150 educational institutions and 30 hospitals, "the publication says.
The consequences will aggravate the relief - the blast wave will reflect off the mountains that surround the city. In addition, experts predict the emergence of "fire storm", which will inevitably arise due to the large number of wooden buildings.
The publication also cites the words of Georgetown University expert Timothy Jorgensen, who believes that the Hawaiian authorities made a mistake by calling in a false notification to residents "to seek shelter immediately."
In his opinion, the message needed to point out the need to stock up on food and water. The expert stressed that "radiation is no less dangerous than the explosion itself", therefore, in the event of a nuclear strike, people will have to spend more than one day in shelters waiting for a decrease in radioactive background.