The victims of the Turkish operation raid on the Syrian Afrin became nine people, reports
RIA News
message resource Rudaw.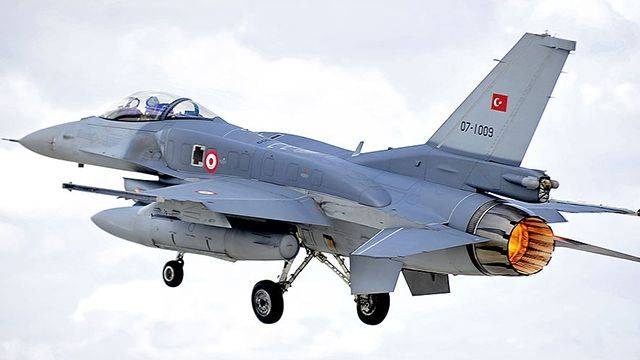 As a result of Turkish air strikes, six civilians were killed, three Syrian Kurdish self-defense forces (YPG) fighters, 13 civilians were injured,
the report said.
On Saturday, the Turkish Defense Ministry announced the start of Operation Olive Branch against Kurdish militias in Afrin. It involved 72 aircraft. According to the Turkish General Staff, on the first day of the campaign
aviation
destroyed 108 of 113 targets.
The Prime Minister of the Republic, Binali Yıldırım, in turn, said that the ground operation in Afrin could begin on Sunday.
Today (Saturday), our aircraft hit most of the planned targets. Tomorrow (Sunday), depending on the circumstances, our ground forces will do the necessary work. They will act jointly with the (opposition) Free Syrian Army, the prime minister said.
Official Damascus strongly condemned the Turkish attack on the city of Afrin, which is an integral part of Syria.