The United States will pay for a portion of the new military aid that will be provided to Ukraine and will include supplies of Javelin anti-tank missile systems (ATGM), the US State Department said.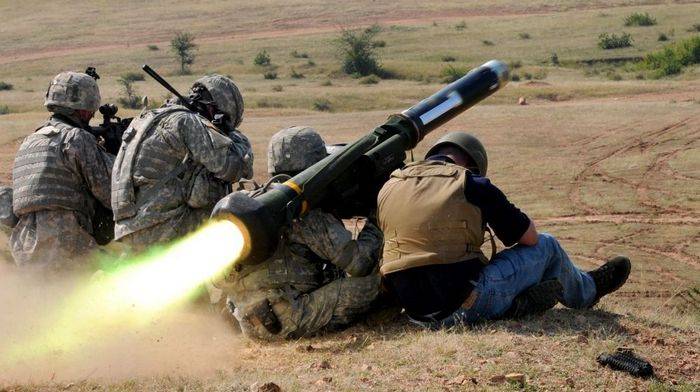 We intend to provide Ukraine with defensive anti-tank weapons, including the Javelin missile system. These funds will be partially funded by US money intended to assist other countries in the field of security.
- Said an employee of the State Department. At the same time, he refused to name the delivery dates, comment on the possible ban on the use of anti-tank systems in the Donbass, as well as the amount that Washington would actually give to Kiev.
The Foreign Ministry explained that they consider the Javelin anti-tank systems "entirely defensive in nature."
According to his information, "so far, the United States has provided the Ukrainian Armed Forces with badly needed counter-battery radars, walkie-talkies, (armored army off-road vehicles) Humvee, medical equipment, protective equipment and night vision devices."
The American diplomat noted that after these deliveries, the volume of security assistance, which Ukraine received from the USA from 2014, will exceed 750 million dollars.
Also, according to the State Department, Washington remains committed to the Minsk agreements and believes that the conflict in the south-east of Ukraine "should and will be resolved" by diplomatic means.
Earlier, Ukrainian President Petro Poroshenko said that the Javelins would be delivered to Kiev at the expense of the American budget. They can be transferred to Ukraine within six months