The Turkish General Staff officially announced the launch of Operation Olive Branch against the Kurdish forces in Syrian Afrin.
According to Anadolu with reference to the General Staff, the operation began in 17: 00 local time.
Operation "Olive Branch" started on January 20 on 17: 00 (coincides with Moscow)
- said in a statement.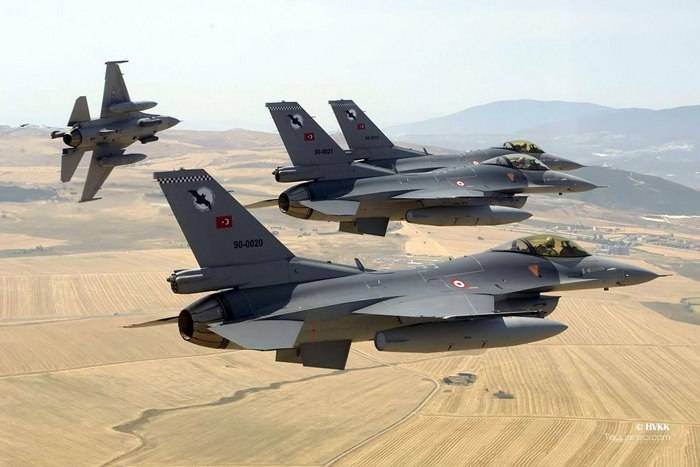 It is noted that the operation involved detachments of the Syrian opposition, supported by the armed forces of Turkey.
Earlier, Turkish Prime Minister Binali Yıldırım stated that Turkish
aviation
bombing observation posts of Kurds in the north of Syria. This is also reported by Anadolu.
In the sky over Turkish province Hatay, bordering with Syria, in the areas of Reykhanly and Kyrykhan, Turkish Air Force aircraft are visible
- said the agency.
According to CNN Turk, eight fighters of the Turkish Air Force F-16, which departed from the Diyarbakır airbase, attacked the positions of the Kurds from the SNA and CP, as a result of which the observation points were destroyed. The fact that the Turkish aircraft destroyed the observation points of the Kurds in the north of the SAR, said the Anatolian Agency.
It is noted that from Afrin sounds of explosions of shells are heard.
Afrin is the main city of the canton of the same name. In total, there are three cantons of Syrian Kurdistan (Rozhava) - a Kurdish territorial entity in northern Syria, the creation of which was announced on 17 in March 2016 of the year. In recent days, there have been regular reports of Turkish shelling in the neighborhood of Afrin.