The pro-Russian movement Serbian League (Srpska League) appealed to the Serbian authorities with a request to initiate negotiations with Moscow on the appearance of Russian peacekeepers in Kosovo. This is reported on the website of the movement.
According to the chairman of the "Serbian League" Alexander Dzhurdzhev, the UN mission and the forces of the European mission EULEX in Kosovo "cannot protect the Serbian people from the actions of Albanian terrorists, although their main role is to preserve peace, stability and ensure the safety of the population." In this regard, Dzhurdzhev called on the Serbian government to use the right granted by UN Security Council resolution 1244 and to place Serb soldiers in 999.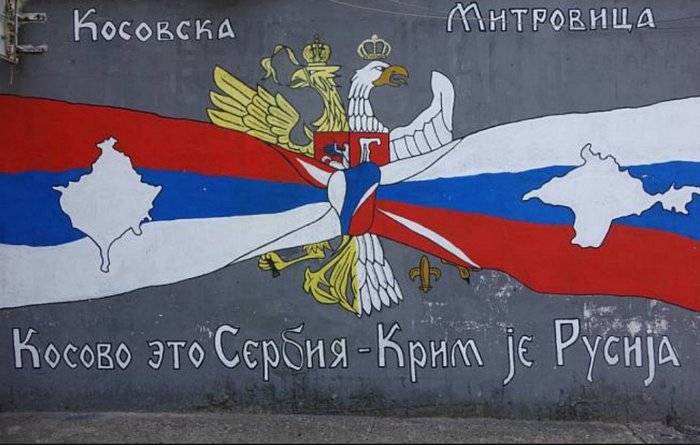 He also proposed starting negotiations on the deployment of peacekeepers from Russia in Kosovo in order to "prevent the terrible killings of Serbs and the destruction of property."
The Serbian League calls on the executive and legislative authorities of our country, the government and parliament to ask Russian President Vladimir Putin to join the process of resolving the situation and, by analogy with the model for solving the crisis in Syria, sign an agreement between Serbia and Russia
- explained Dzhurdzhev.
In 2008, Kosovo declared independence from Serbia, but Belgrade refused to recognize this decision. Serbia considers the Autonomous Province of Kosovo and Metohia, as the region is called in the constitution, part of its territory. Russia does not recognize the independence of Kosovo either.
In 1999, thousands of peacekeepers were sent to 3,6 by decision of the Federation Council in Kosovo. By that time, there were 400 Russian troops from among the contingent in Bosnia and Herzegovina, who had previously made a march to Pristina. The mission lasted until July 24 2003.